The Future 100: 2023
You're just a click away from our annual forecast of 100 trends to watch this year.


Which of the 100 trends in the report caught our eye the most?
Here they are.
CULTURE
#06 Elevated Expressionism: Viva Magenta, "an unconventional shade for an unconventional time". Pantone named the bold and energetic colour the colour of the year.
WORK
#93 Re-wirement: Life and work take on a whole new meaning after the pandemic. People are reassessing their priorities, rediscovering themselves and focusing more on their hobbies and families.
LUXURY
#76 The Social Wellness Club at Remedy Place in NYC, is a new, non-toxic, health-focused socialization concept connecting health and social life.

FOOD & DRINK
#41 Intrepid Dining: Adventurous consumers seek out extraordinary culinary experiences presented in inventive menus with theatrical preparation in extreme locations.
TRAVEL & HOSPITALITY
#22 Absurdist Stays: Travellers can stay in a floating avocado in Chile or in a giant pink flower in the United States.
BRANDS & MARKETING
#34 Meta-Inclusivity: "More Like Us" is a campaign in Metaverse for the beauty brand Clinique where makeup artists created virtual NFT and real makeup looks. The campaign aims to challenge unrealistic beauty standards and promote individuality.
TECH & METAVERSE
#16 Feel-good feeds: Gas, a free app for teens, is on the cutting edge of anonymous compliments apps and excels in a positive and collaborative environment.
RETAIL & COMMERCE
#62 Co-creative Commerce: According to Bloomberg, the metaverse market is expected to reach $783 billion in 2024, up from $479 billion in 2020.
Let The Future 100: 2023 report inspire you, too.
Have questions? We're here to help
We Inspire Growth for Ambitious Brands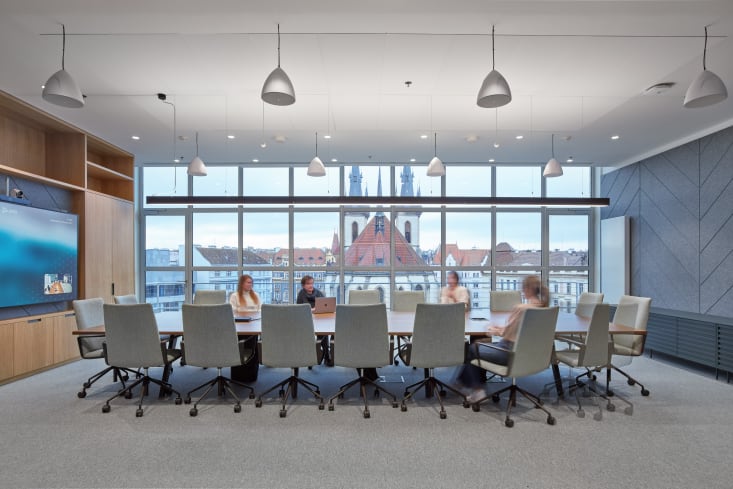 We are the largest agency in the Czech Republic, and we specialize in CRM, marketing technology and global services in all areas of our business. We help major global brands adapt to a rapidly changing market environment.
Globally, we have 20,000 employees in 90 markets around the world. Our consulting services, multi-channel communications and deep customer experience enable clients to overcome their own business challenges.
Please provide your contact information to continue.