CRM Strategies in Prague
Why Loyalty Matters
The right Customer Relationship Management (CRM) strategy leads to effective customer lifecycle implementation, maximized consumer potential, and maximum customer satisfaction.
At a Glance
Understanding customer needs and 1-2-1 personalization are a must. We drive customer behavior through a wide variety of communication channels.
At a Glance
All activities are measured through control groups. It's not about numbers & reports, but insights into real customer needs.
At a Glance
All CRM activities should be ROI positive. Continual optimization of CRM strategies means we are effective, while customers remain satisfied & loyal.
LOYALTY & CRM SERVICES
Our unique capabilities and services come from understanding the science of Customer Lifecycle Management. We approach each consumer differently depending on the phase of the lifecycle they are currently in.
CRM strategies designed by Wunderman Thompson are based on the current status of each individual customer. We collect specific data about individual customers (shopping habits, concerns, experiences) and plan fully personalized strategies.
Our loyalty programs are based on truly understanding customer behavior and needs. We systematically analyze data we collect from customers and use that information for highly personalized communication (offers, promos, content). Thanks to our broad experience, we've built two of the biggest and the most successfull loyalty programs on the Czech market - Dr.Max Karta Výhod (pharmacy chain) and Globus Bonus (retailer).
Customer communication always corresponds to the lifecycle phase a customer is currently in. Varied approaches and communication at different stages of the customer lifecycle is essential for insights on preferred services and products, healthy customer development and rescuing vulnerable customers. Plus, thanks to automated communication, we can do all this at significantly reduced operating costs.
Customer journey mapping is an important strategic approach to better understanding consumer expectations and is crucial for optimizing customer experiences. The journey leads us through each consumer touchpoint to identify their needs at the right moment. Only then can we offer a relevant product, information or care, and guide customers through the entire purchasing process while maintaining a seamless overall customer experience.
We use client data to its full potential and leverage our knowledge of advanced analytics, machine learning & AI. Machine learning methods are used to predict customer behavior, recommend the next best product or service, predict churn, or segment customers based on activity. AI can be used to improve customer experiences, either by better understanding customer voice, text and image inputs, serve customers fully personalized messages without intervention from marketers, and automatically generate customer insights.
Building a pharmacy loyalty program
Dr. Max's Karta výhod is currently the largest loyalty program running in the Czech Republic. It has +4 million members, including special target audiences like mothers & babies, diabetics, pet owners, and beauty shoppers.

Read Case Study
Globus
Personalized offers

Globus Bonus is an outstanding, highly personalized loyalty program with individualized offers. The program is special due to its three main pillars - satisfied customers, higher sales and Globus supplier engagement.

Shell
Refresh of Shell ClubSmart
We refreshed Shell's original loyalty program making it more attractive for customers while maximizing value. Perfect segmentation and marketing automation replanted the roots for highly effective personalized communication.

We believe in the power of individual
---
Wunderman Thompson
Read how the Future and Trend Intelligence Unit inspires growth through foresight.
Read Article
Read how marketers overcome the challenges of making sense of customer data.
Read Article
We Inspire Growth for Ambitious Brands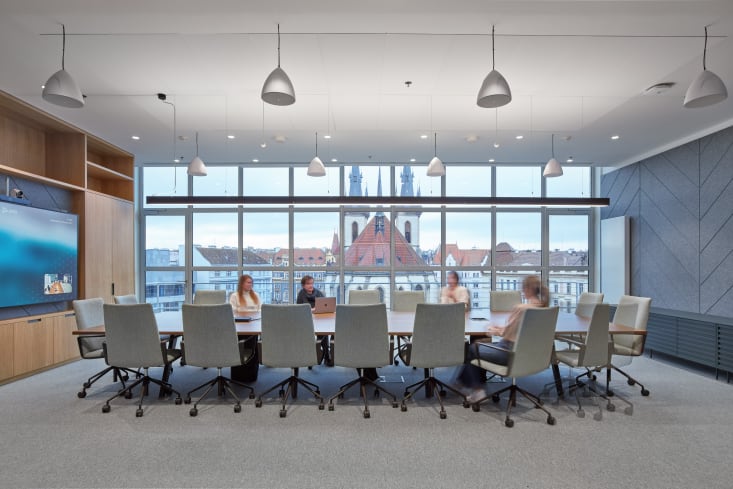 We are the largest agency in the Czech Republic, and we specialize in CRM, marketing technology and global services in all areas of our business. We help major global brands adapt to a rapidly changing market environment.
Globally, we have 20,000 employees in 90 markets around the world. Our consulting services, multi-channel communications and deep customer experience enable clients to overcome their own business challenges.
Please provide your contact information to continue. Detailed information on the processing of your personal data can be found in our Privacy Policy. (in particular the "How Do We Use It?" Section).