Kariéra
Kdo jsme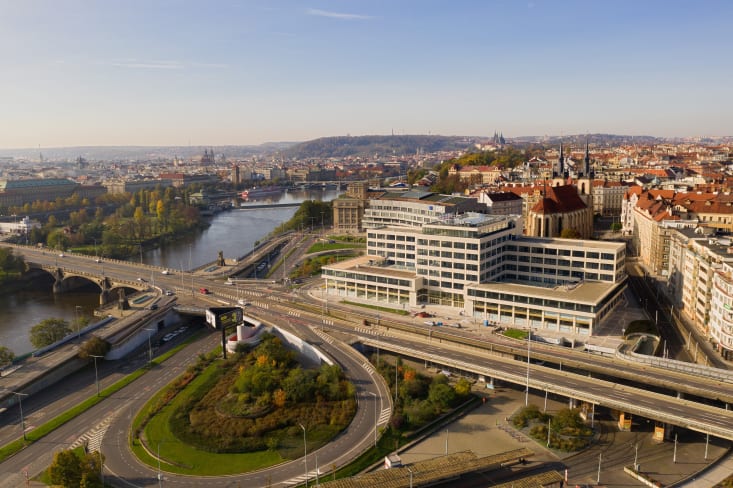 Wunderman Thompson je globální kreativní, datová a technologická agentura. Naše síť zaměstnává 20 000 lidí, působí na 90 trzích a podílí se řízení byznysu řady špičkových globálních značek. A pokud vás baví žít tím, že prostřednictvím kreativní komunikace značky inspirujete růst klientů a spoluvytváříte zákaznickou zkušenost, budete tu na správném místě. Přečtěte si o nás víc.
Moderní pracovní prostředí Campusu
Přes 300 kolegů z celého světa
Skvělé firemní benefity
14 psů
Volno
Každý si musí občas odpočinout. Máte 25 dní (+ 4 sick days) ročně. Stravte si je, jak se vám zachce. Jen nezapomeňte poslat pohled!
Růst
Během pracovní doby se můžete zdarma učit jazyky i technické nebo manažerské znalosti. Vyberte si z různých nabídek online nebo v Campusu.
Odkudkoli
Jsme rádi spolu v kanceláři, ale pokud potřebujete pracovat z domova, nabízíme flexibilní práci na dálku. A dokonce uhradíme část nákladů.
Dobroty
O váš žaludek se postará Krmeetko, káva je v každé kuchyňce zdarma. Fandíme jídlu, proto na obědy přispíváme v průměru až 2 000 Kč měsíčně.
Proč Wunderman Thompson Prague
Lidé stráví v práci v průměru 2 900 hodin ročně. Tak ten čas travte s lidmi, kteří za to stojí.
---
Bronislav Kvasnička, CEO Wunderman Thompson Praha
Jdeme do toho!
Celý rok si užíváme akce – letní grilování, vánoční večírky, party na terase, ranní rozcvičky nebo si občas jen tak skočíme na jedno.
Stupínky vzhůru
Získejte nové dovednosti nebo své stávající rozvíjejte ještě dál. Od juniorů po šéfy, každý může využít nabídek pro rozvoj kariéry.
Milujeme své tělo
Užijte si profesionální masáže nebo sportujte a relaxujte s kartou MultiSport a užijte si život naplno ve zdraví
Medaile
Vážíme si všech skvělých milníků, kterých naši lidé dosáhli. Pokud jste u nás 5, 10, 15 nebo 20 let, získáte cenné odměny.
Psí život
Přece nenecháte chlupaté kamarády doma! Vezměte je s sebou do kanceláře. Nic nerozjasní den jako psí láska, psi jsou vítáni.
LGBTQ+
Jedním z našich hesel je "Jsme v tom společně" aneb vážně dbáme na inkluzivnost a spravedlnost pro všechny. Tady jste jako doma, doopravdy.
Každý den přináší něco nového. Pracoval jsem na obřích webových stránkách pro obří firmy jako Amazon a Microsoft i na malých skvělých projektech, kde šlo o rozšířenou realitu a systém pro rozpoznávání obličeje.
---
Ondřej Mrákota, UX Designer, 4 roky ve společnosti
Gregg, ostřílený marketér, náš výkonný kreativní ředitel. Ulítává na projektech, které posouvají značky vpřed, a pěstuje kreativní kuráž týmu.
Přečíst Mohamedův příběh
Jaké je přistání v Praze, když domov máte ve Venezuele? Mrkněte na Luciiny zážitky nováčka v kouzelné zemi Česko.
Přečíst Luciin příběh
Váš WPP Campus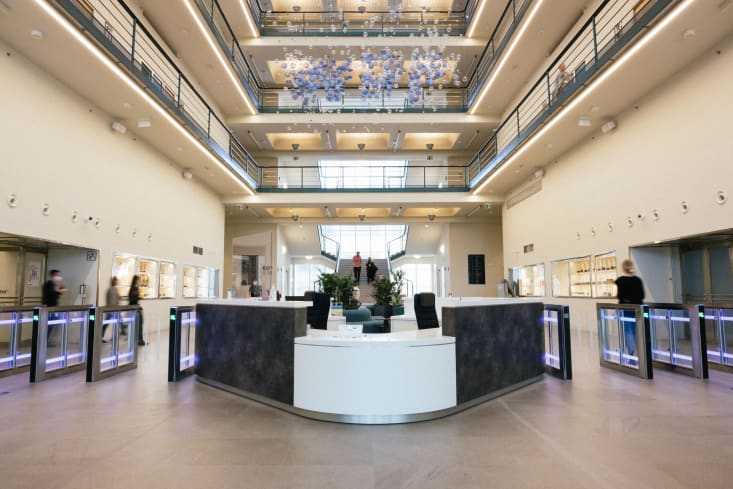 Wunderman Thompson je součástí kreativní transformační společnosti WPP. V Campusu sídlí všechny pobočky společností WPP v Česku pod jednou střechou.
Naše kanceláře ctí otevřený minimalistický styl. Používáme špičkové vybavení, rozmanité zasedačky, relaxační a kuchyňské zóny a … unikátní pater nostery! Pokud nevíte, o co jde, až je poznáte, určitě se do nich zamilujete.

Campus WPP je historická budova, v jejímž interiéru se dochovala řada jedinečných prvků. Kontrast ultramoderního a historického činí z WPP Campusu jedno z nejvíce unikátních míst, kde se v Praze dá pracovat a bavit se.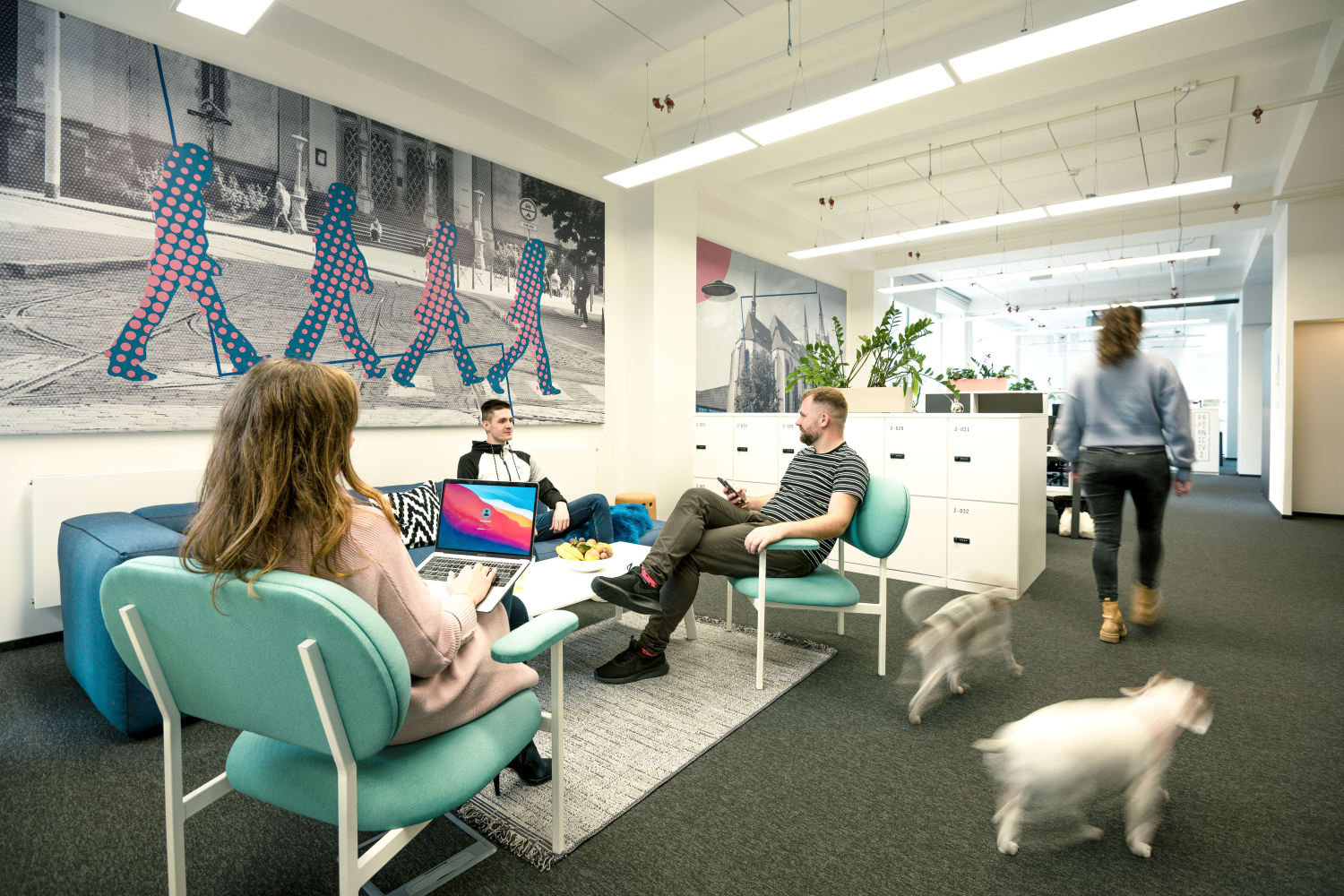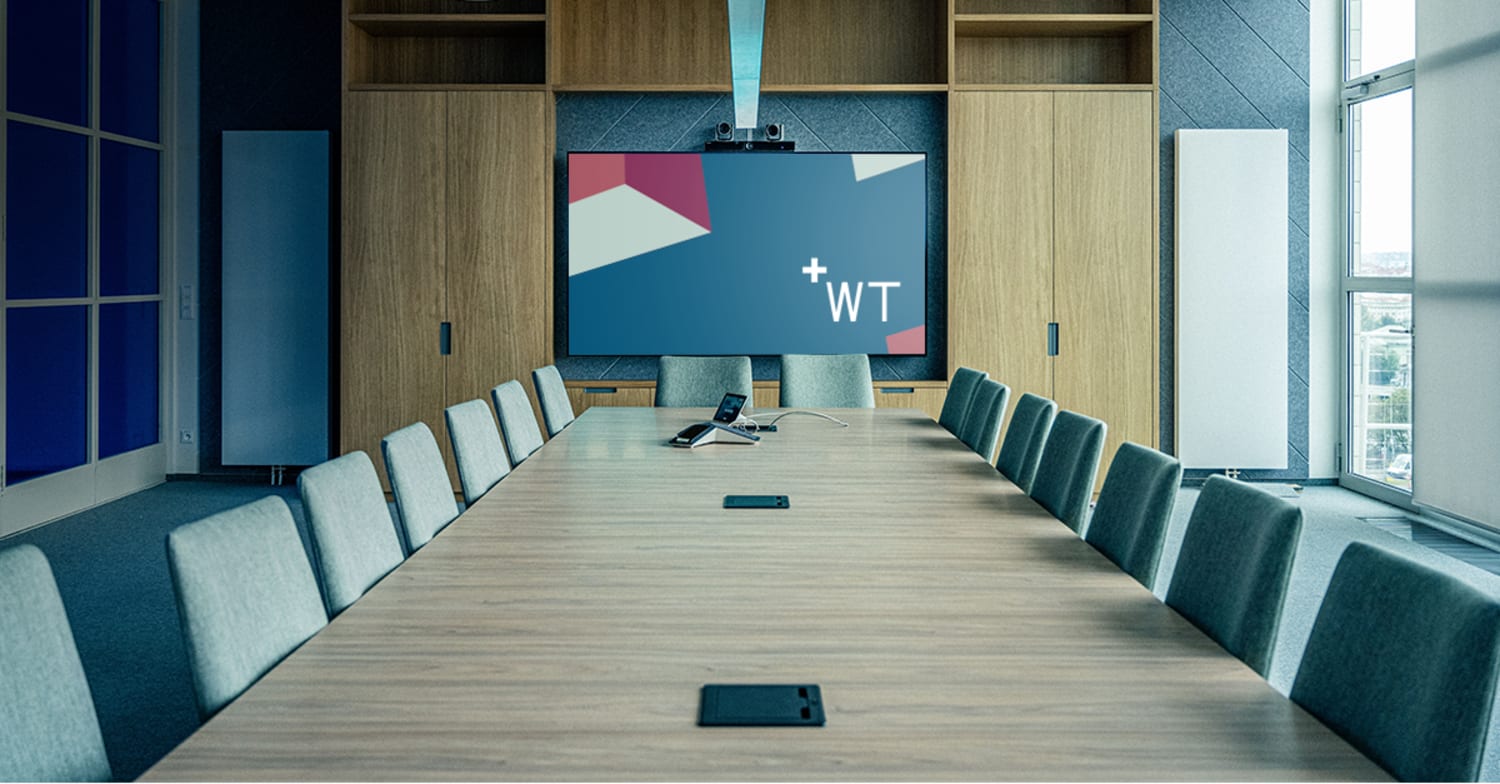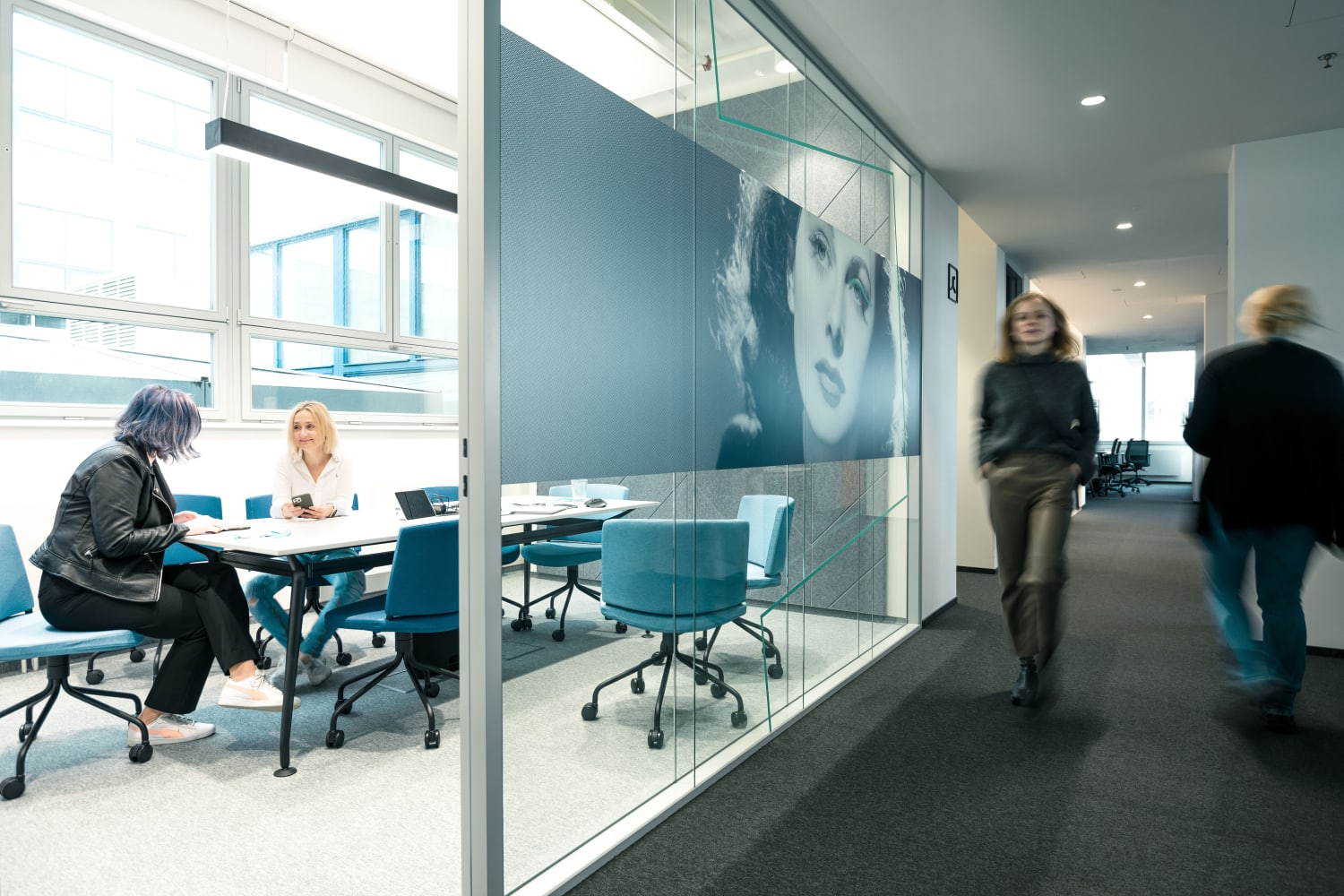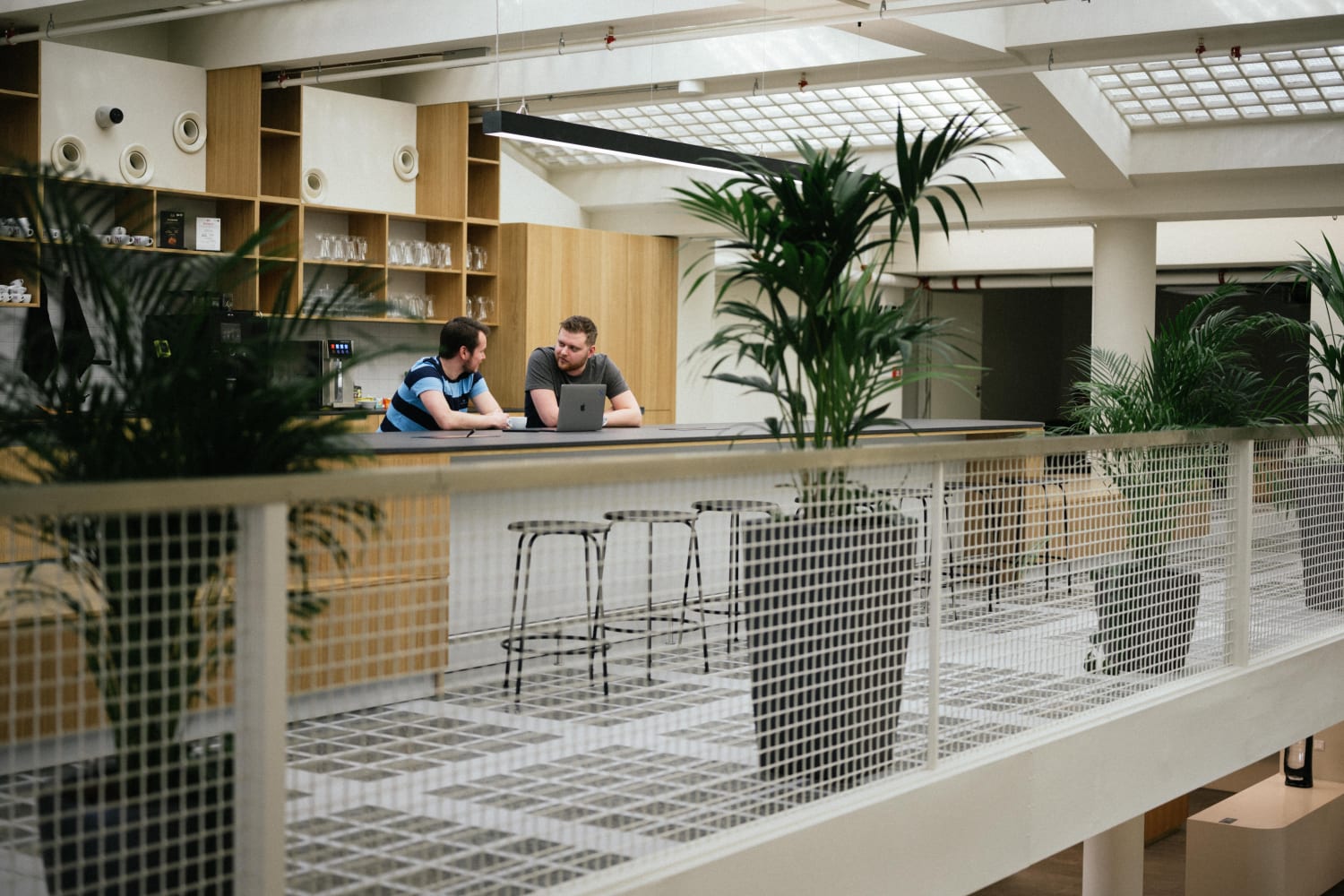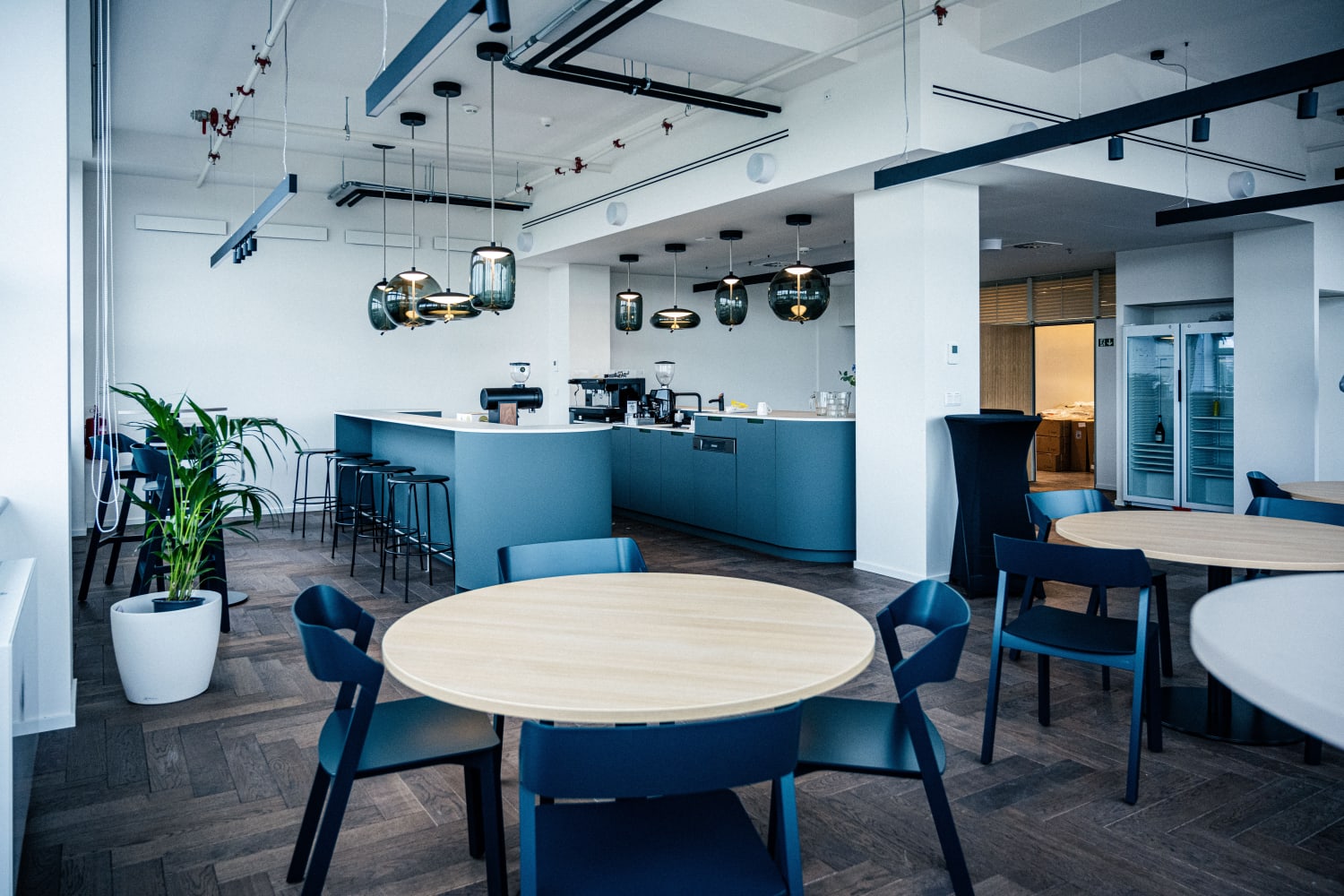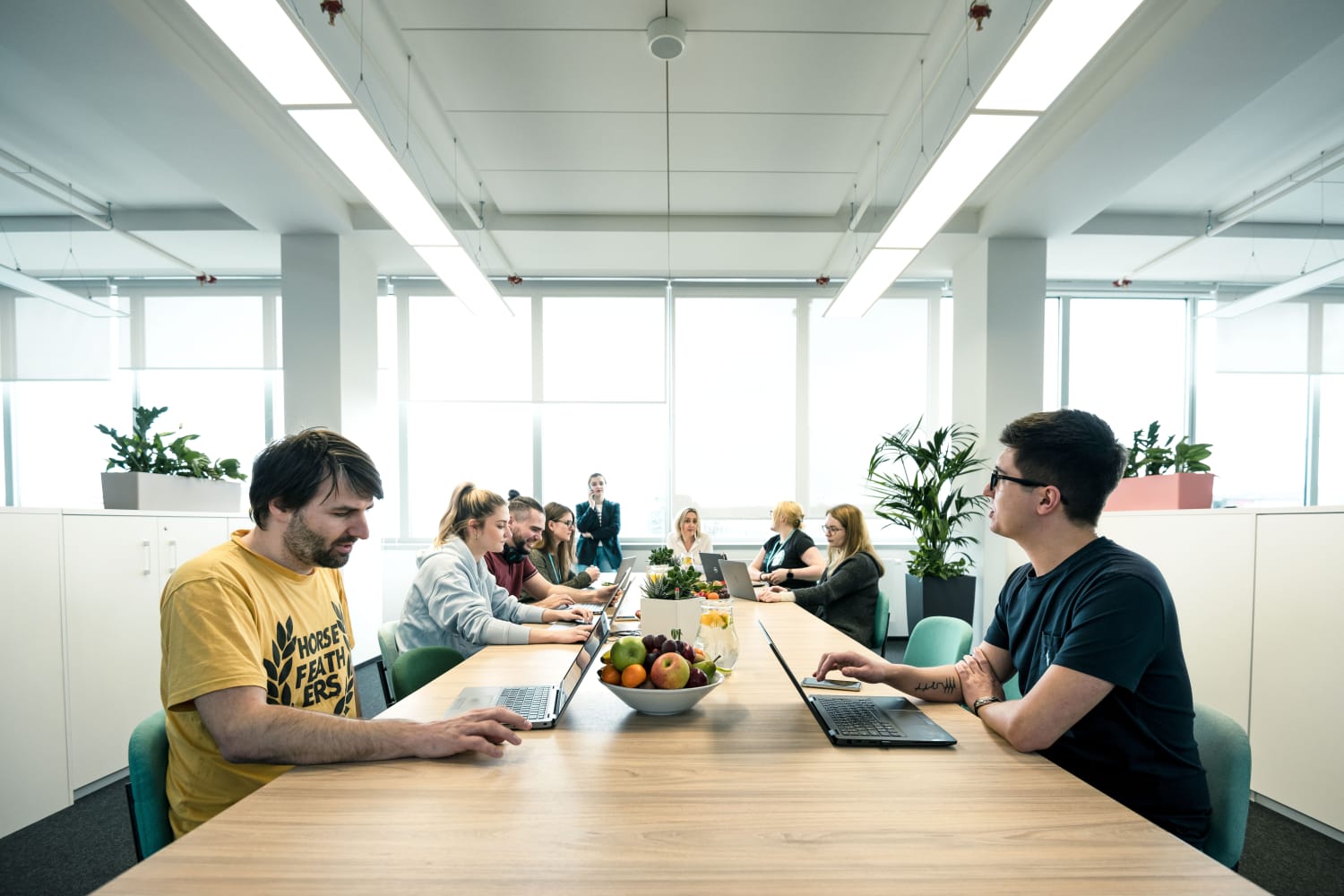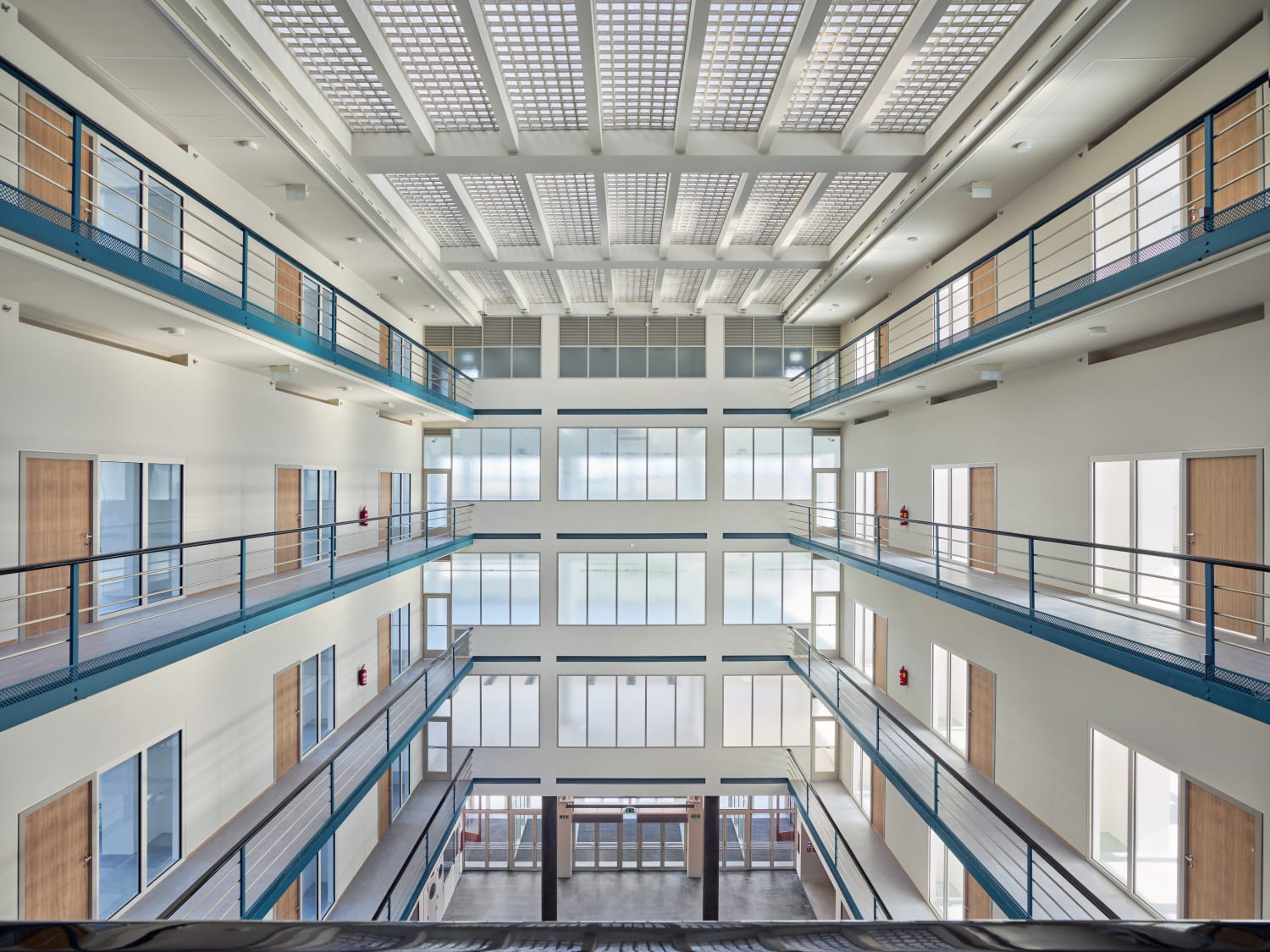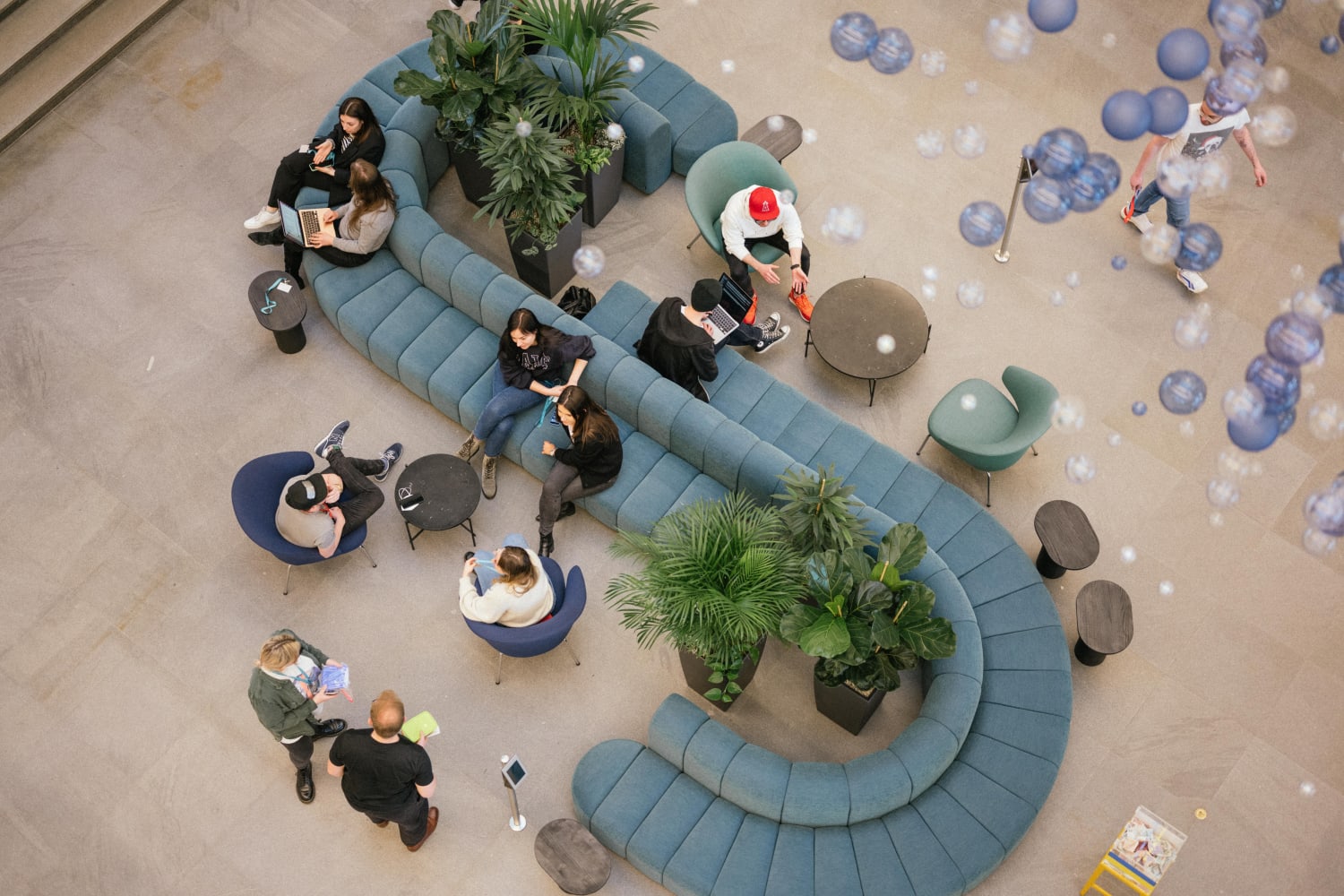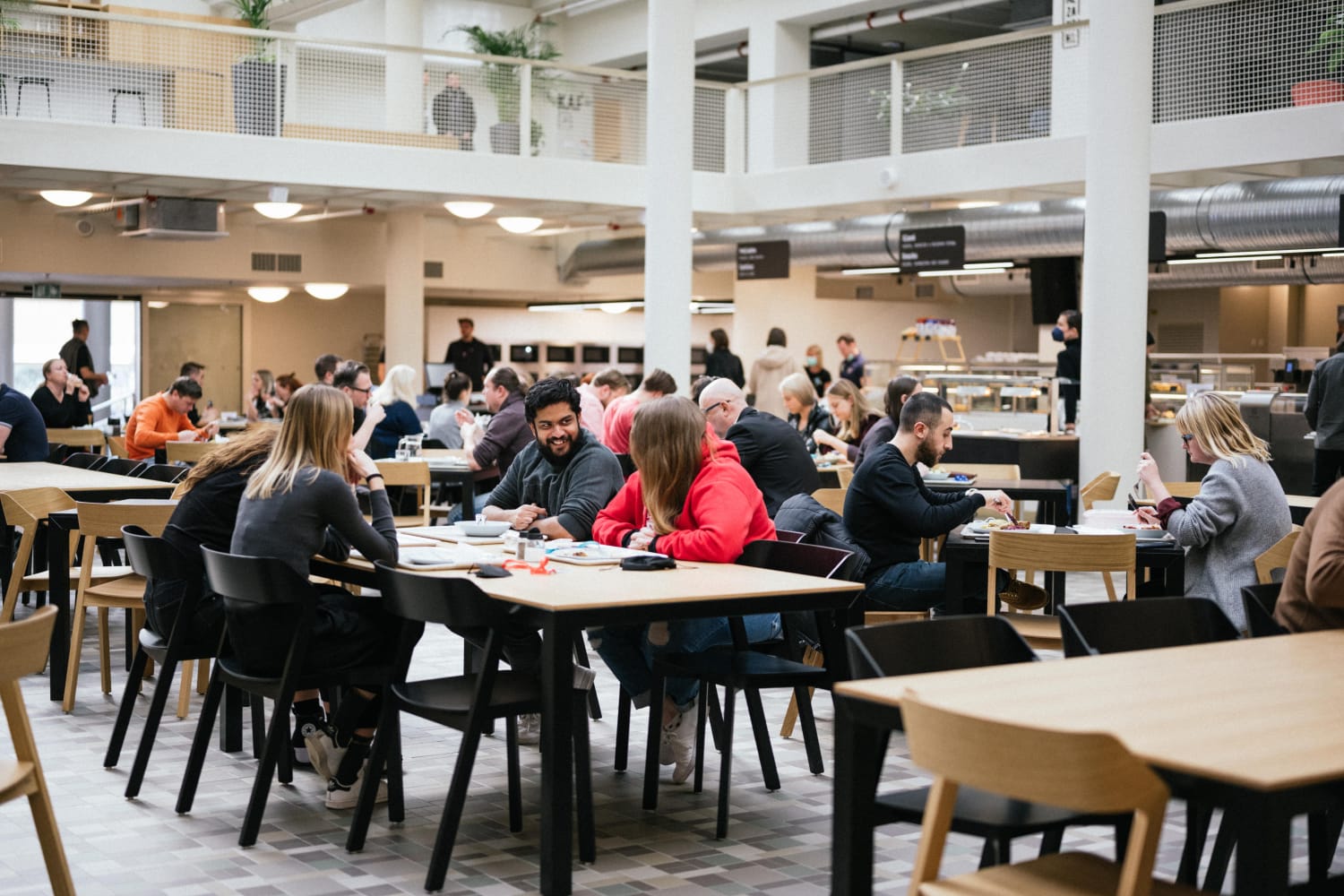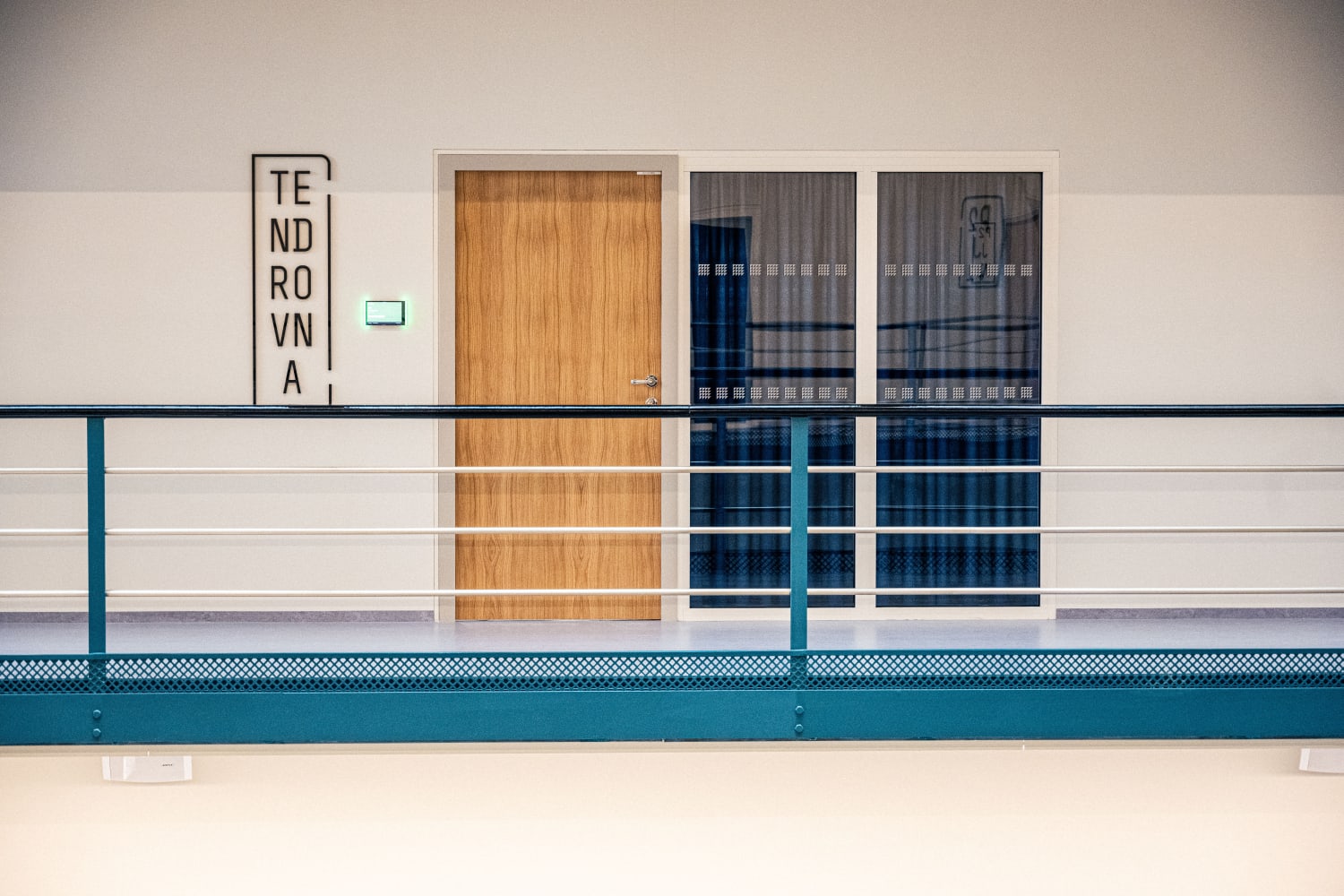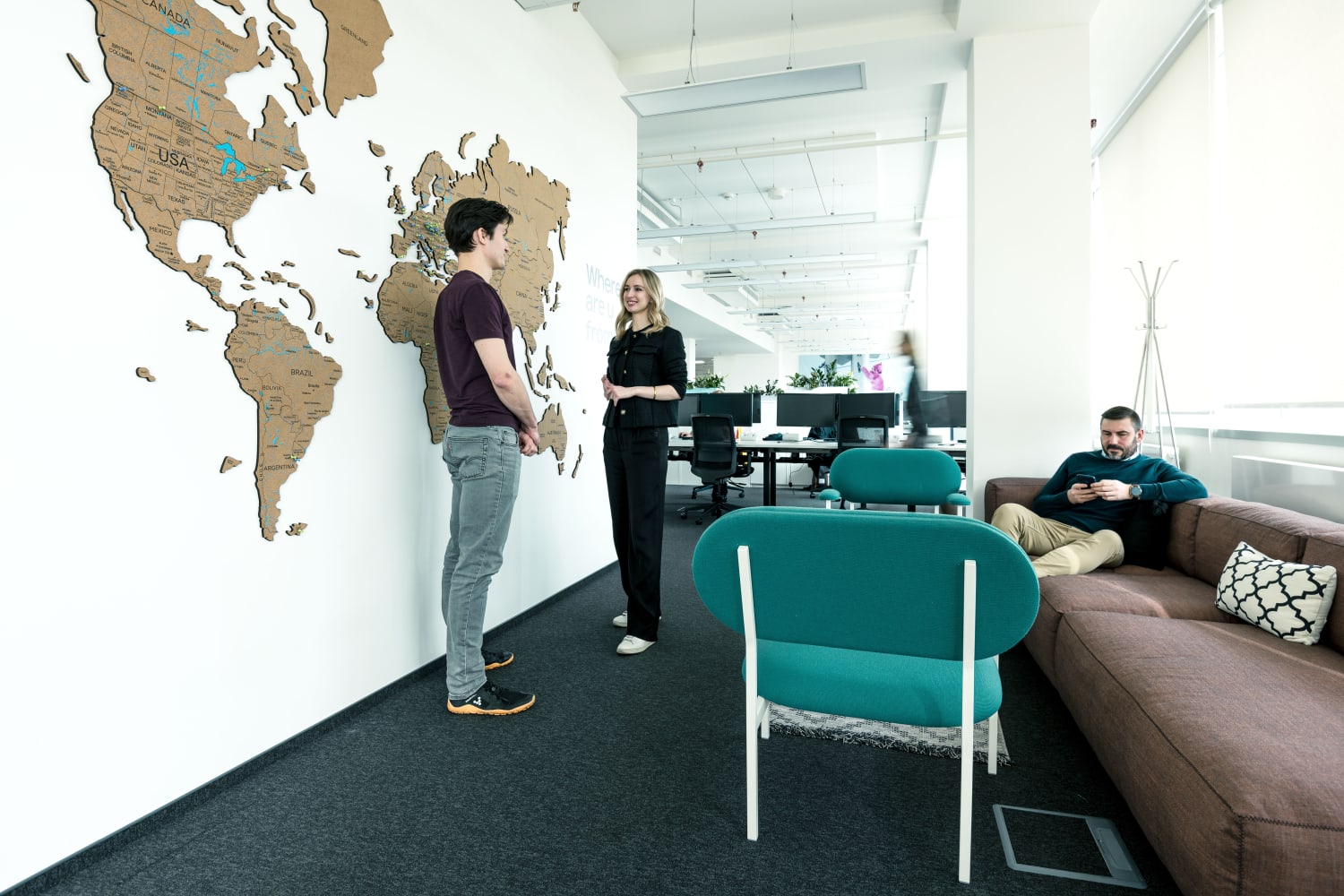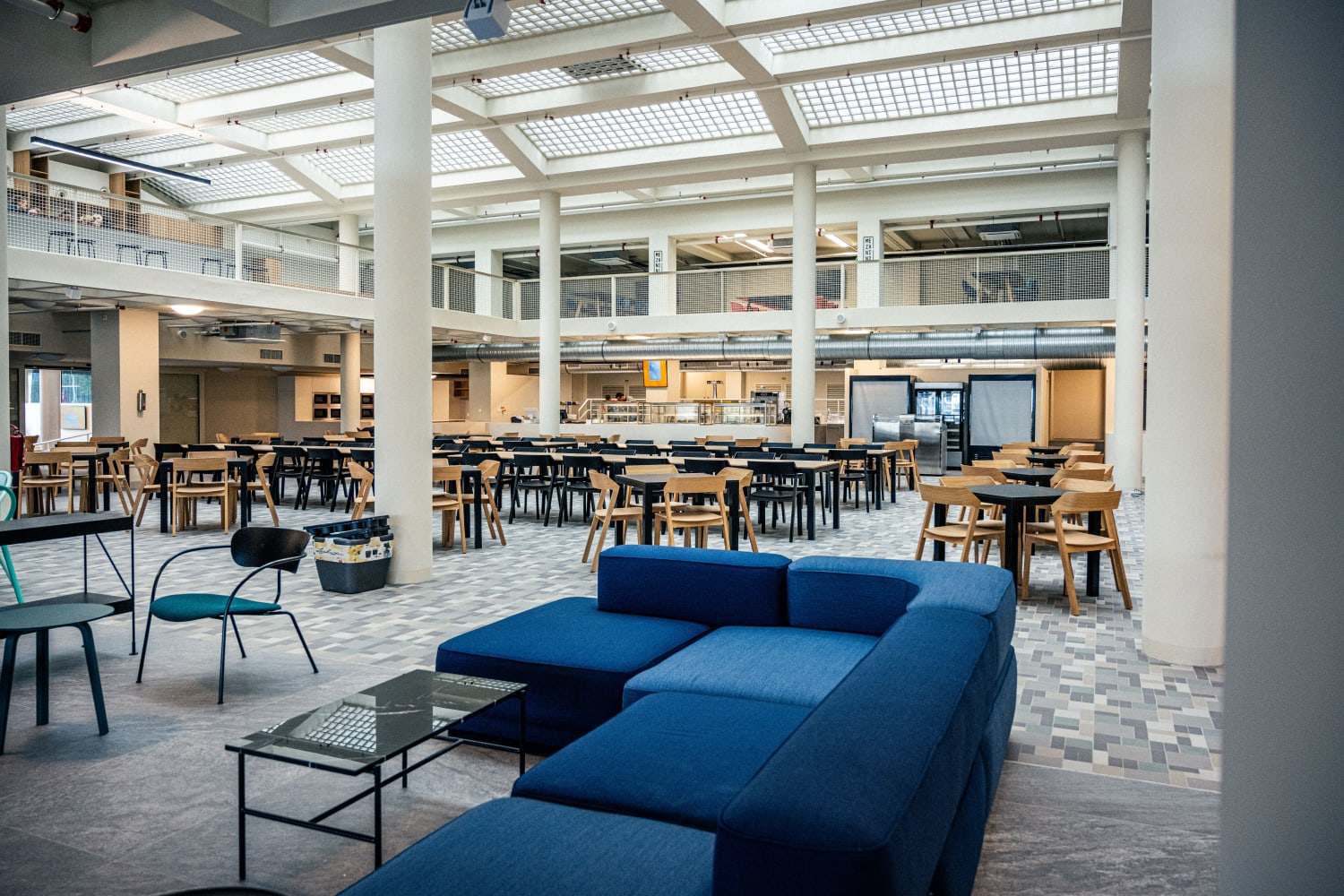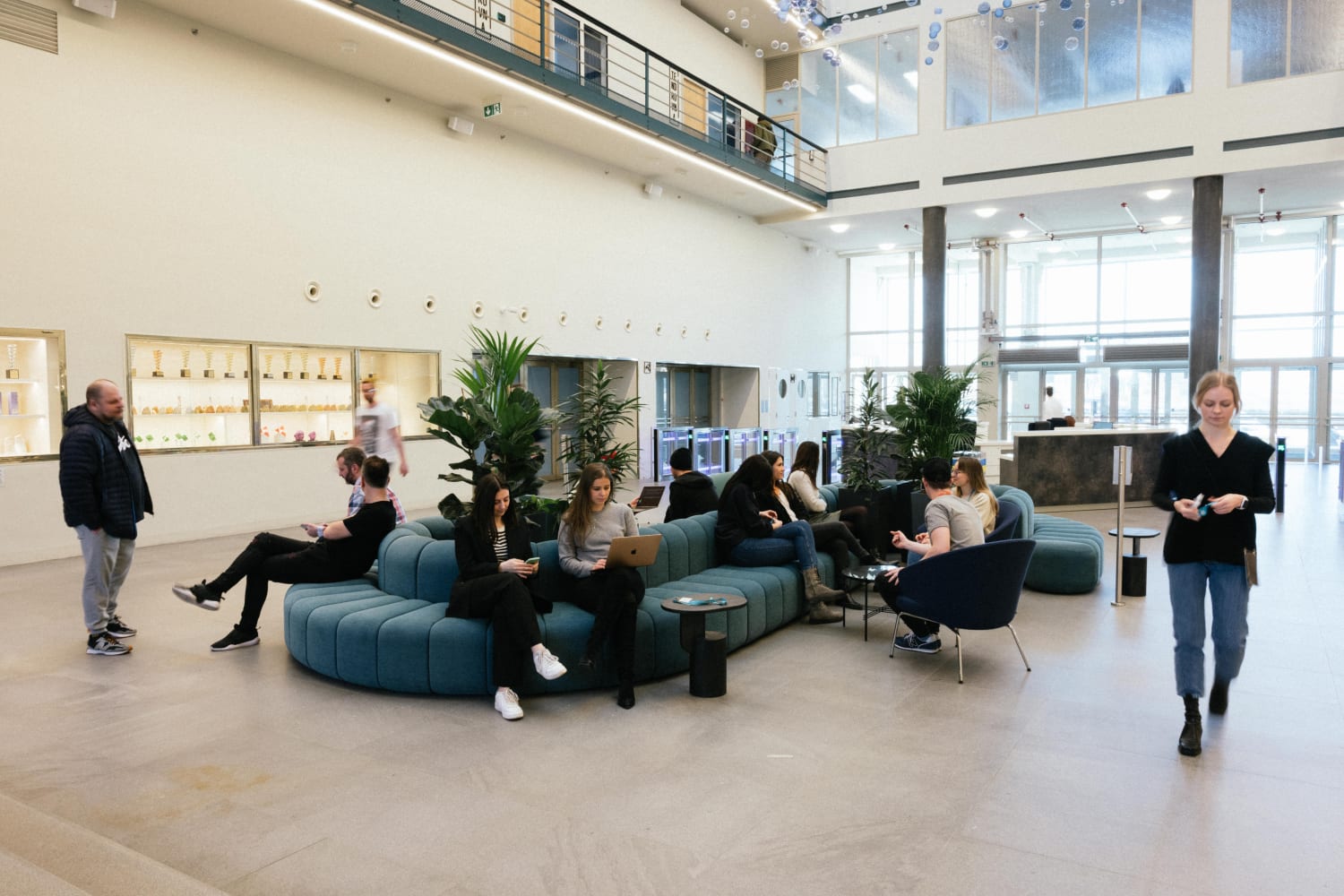 Dana je v naší partě guru přes talenty. Pokud jste se pročetli až sem a stále se vám to zamlouvá, brnkněte prosím Daně a dejte vědět, čím zazáříte jako naše příští Wunderstar.
Kontaktovat Danu
Please provide your contact information to continue.
Aktuální volné pracovní pozice
Pracovní pozice
Oddělení
Zkušenosti
Místo
Account Director

Wunderman Thompson

Client Services

Communications

Praha, Czech Republic

Account Director

Wunderman Thompson

Project Management & Delivery

Health

Berlin, Germany

Account Director

MAP

Client Services

CRM

Austin, TX, United States

Account Director

Wunderman Thompson

Client Services

Seattle, WA, United States

Account Director

Wunderman Thompson

Client Services

Communications

Hamburg, Germany

Account Director, DataOps

MAP

Client Services

CRM

Austin, TX, United States

Account Executive (Flexible Location)

Wunderman Thompson

Marketing

Health

Stamford, CT, United States

Account Manager

Wunderman Thompson

Client Services

Singapore, Singapore

Account Manager

Wunderman Thompson

Client Services

Commerce

Riyadh, Saudi Arabia

Account Manager

Wunderman Thompson

Client Services

Communications

London, United Kingdom

Account Manager

Wunderman Thompson

Client Services

Consulting

Budapest, Hungary

Account Manager - UNICEF

Wunderman Thompson

Client Services

Lisbon, Portugal

Account & Project Manager

Wunderman Thompson

Client Services

London, United Kingdom

Accounts Intern

Wunderman Thompson

Client Services

Consulting

Manila, Philippines

AEM Senior Software Engineer

Wunderman Thompson

Technology

Technology

Bydgoszcz, Poland

AEM Senior Software Engineer

Wunderman Thompson

Technology

Technology

Poznań, Poland

AEM Senior Software Engineer

Wunderman Thompson

Technology

Technology

Katowice, Poland

[ALTERNANCE] Chef.fe de Projet Digital - H/F

Wunderman Thompson

New Business

Commerce

Paris, France

[ALTERNANCE] Planneur.euse stratégique junior F/H

Wunderman Thompson

Strategy

Intelligence

Paris, France

[ALTERNANCE] Web Analyst & Traffic Manager - H/F

Wunderman Thompson

Data & Analytics

Data

Toulouse, France

Application Consultant

MAP

Technology

Austin, TX, United States

Art Director

Wunderman Thompson

Creative

Communications

Riyadh, Saudi Arabia

Art Director

Wunderman Thompson

Creative

Communications

München, Germany

Art Director

Wunderman Thompson

Creative

Communications

Beirut, Lebanon

Art Director Jr.

Wunderman Thompson

Production

Santiago, Chile

Artworker

Wunderman Thompson

Creative

Studios

London, United Kingdom

Associate Creative Director, Art

Wunderman Thompson

Creative

Communications

New York, NY, United States

(Associate) Creative Director (art base)

Wunderman Thompson

Creative

Communications

Shanghai, China

Associate Creative Director, Bilingual Copywriter

Wunderman Thompson

Creative

Seattle, WA, United States

Associate Creative Director (Copy/Concept)

Wunderman Thompson

Creative

Berlin, Germany

Associate Media Director

Wunderman Thompson

Media Services

Seattle, WA, United States

Associate Project Manager

Wunderman Thompson

Project Management & Delivery

Los Angeles, CA, United States

Authoring Site Analyst

Wunderman Thompson

Executive

Buenos Aires, Argentina

Bilingual Account Manager - Team Microsoft

Wunderman Thompson

Client Services

B2B, Communications

Toronto, Canada

Bilingual Project Manager (digital)

Wunderman Thompson

Project Management & Delivery

CX, Technology

Toronto, Canada

Bilingual Social Media Manager - Team Microsoft

Wunderman Thompson

Project Management & Delivery

Communications

Toronto, Canada

Buchhalter*in

Wunderman Thompson

Finance

Frankfurt am Main, Germany

Business Group Controller

Wunderman Thompson

Finance

New York, NY, United States

[CDI] Chef.fe de Projet Digital F/H

Wunderman Thompson

Consulting

Communications

Paris, France

[CDI] Chef.fe de Projet Digital F/H

Wunderman Thompson

Consulting

Communications

Toulouse, France

[CDI] Community Manager Junior - H/F

Wunderman Thompson

Executive

Communications

Paris, France

[CDI] Concepteur.trice junior - H/F

Wunderman Thompson

Creative

Communications, Intelligence, Studios

Paris, France

[CDI] Concepteur.trice junior - H/F

Wunderman Thompson

Creative

Communications, Intelligence, Studios

Toulouse, France

[CDI] Consultant.e CRM middle - Paris

Wunderman Thompson

Data & Analytics

CRM, Data

Paris, France

[CDI] Consultant.e CRM middle - Toulouse

Wunderman Thompson

Data & Analytics

CRM, Data

Toulouse, France

[CDI] Directeur.trice de Clientèle Publicité 360° - H/F

Wunderman Thompson

Project Management & Delivery

B2B, Commerce, Communications, Intelligence

Paris, France

Chargé.e de Compte Bilingue - Équipe Microsoft

Wunderman Thompson

Client Services

B2B, Communications

Montréal, Canada

Chargé.e de Projet (numérique)

Wunderman Thompson

Project Management & Delivery

CX, Technology

Montréal, Canada

Chief Strategy Officer, Philippines

Wunderman Thompson

Strategy

Manila, Philippines

Client service & Delivery Internship

Wunderman Thompson

Early Careers & Internships

Antwerpen, Belgium

Client Service Director

Wunderman Thompson

Executive

München, Germany

Client Service Director

Wunderman Thompson

Executive

Berlin, Germany

Client Services Director - Technology

Wunderman Thompson

Technology

Apps, Commerce, Consulting, CRM, Technology

Johannesburg, South Africa

Commercial Manager

Wunderman Thompson

Finance

Johannesburg, South Africa

Community Manager Temporary

Wunderman Thompson

Marketing

Communications

Santiago, Chile

Consultant – The Cocktail

Wunderman Thompson

Consulting

Lisbon, Portugal

Consulting Manager – The Cocktail

Wunderman Thompson

Consulting

Lisbon, Portugal

Content Creator

Wunderman Thompson

Creative

New York, NY, United States

Content Management Specialist

Wunderman Thompson

Technology

San José, Costa Rica

Content Strategist / Senior Content Strategist (CRM)

MAP

Creative

CRM

Austin, TX, United States

Content Strategist / Senior Content Strategist (CRM)

MAP

Creative

CRM

Toronto, Canada

Controller

Village Marketing

Finance

New York, NY, United States

Copy Lead (bilingual or native english)

Wunderman Thompson

Creative

Buenos Aires, Argentina

Copywriter

Wunderman Thompson

Creative

Bogota, Colombia

Copywriter

Wunderman Thompson

Creative

Buenos Aires, Argentina

Copywriter

Wunderman Thompson

Creative

Johannesburg, South Africa

Copywriter / Senior Copywriter (CRM + Agency)

MAP

Creative

CRM

Toronto, Canada

Copywriter / Senior Copywriter (CRM + Agency)

MAP

Creative

CRM

Austin, TX, United States

Creative Art Intern

Wunderman Thompson

Creative

Studios

Manila, Philippines

クリエイティブディレクター / Creative Director

Wunderman Thompson

Creative

Tokyo, Japan

Creative Director, Copy (B2B)

Wunderman Thompson

Creative

B2B, Communications

New York, NY, United States

CRM Developer

MAP

Technology

Austin, TX, United States

Data Engineer

Wunderman Thompson

Data & Analytics

Data

Toronto, Canada

Data Entry & Operations Analyst

Wunderman Thompson

Production

Buenos Aires, Argentina

Delivery Director

Wunderman Thompson

Executive

Berlin, Germany

Delivery Director

Wunderman Thompson

Executive

München, Germany

Digital Account Director

Wunderman Thompson

Client Services

Communications, CX

London, United Kingdom

Digital Designer

Wunderman Thompson

Production

Buenos Aires, Argentina

Digital Designer / Senior Digital Designer (CRM + Agency)

MAP

Creative

CRM

Austin, TX, United States

Digital Designer / Senior Digital Designer (CRM + Agency))

MAP

Creative

CRM

Toronto, Canada

Digital Project Manager

Wunderman Thompson

Project Management & Delivery

Studios

Bogota, Colombia

Digital Project Manager

Wunderman Thompson

Project Management & Delivery

Berlin, Germany

Director, Analytics Strategy

Wunderman Thompson

Data & Analytics

Los Angeles, CA, United States

Drupal/PHP Developer

Wunderman Thompson

Technology

Johannesburg, South Africa

Email Developer

Wunderman Thompson

Production

Buenos Aires, Argentina

EMEA Finance & Compliance Analyst

Wunderman Thompson

Finance

Madrid, Spain

English Copywriter

Wunderman Thompson

Creative

Communications

Beirut, Lebanon

Events & Marketing Coordinator

Wunderman Thompson

Marketing

Communications

Lisbon, Portugal

ファイナンス コントローラー / Finance Controller

Wunderman Thompson

Finance

Tokyo, Japan

Financial Analyst

Wunderman Thompson

Finance

Beirut, Lebanon

Freelance Senior Digital Strategist

Wunderman Thompson

Strategy

Apps

Johannesburg, South Africa

Front End Developer

Wunderman Thompson

Technology

Technology

Buenos Aires, Argentina

Gestionnaire bilingue des médias/réseaux sociaux - Équipe Microsoft

Wunderman Thompson

Project Management & Delivery

Communications

Montréal, Canada

Global People & Culture Lead

Wunderman Thompson

People

London, United Kingdom

Global Vertical Lead, Automotive (Flexible Location)

Wunderman Thompson

Client Services

Consulting

New York, NY, United States

Global Vertical Lead, Healthcare (Flexible Location)

Wunderman Thompson

Client Services

Consulting

New York, NY, United States

Global Vertical Lead, TMT (Flexible Location)

Wunderman Thompson

Client Services

Consulting

New York, NY, United States

Graphic Designer

Wunderman Thompson

Creative

Beirut, Lebanon

Group Account Director

Wunderman Thompson

Client Services

Johannesburg, South Africa

Inclusion, Equity, & Diversity Executive (12 month-contract)

Wunderman Thompson

People

Singapore, Singapore

Initiativbewerbung / Initiative application (Germany wide)

Wunderman Thompson

Commerce

Berlin, Germany

Interactive Designer

Wunderman Thompson

Creative

Communications, Studios

Dubai, United Arab Emirates

Internal Project Manager

Wunderman Thompson

Project Management & Delivery

Buenos Aires, Argentina

International Alliance Lead - Salesforce

Wunderman Thompson

Executive

London, United Kingdom

Internships

Wunderman Thompson

Early Careers & Internships

Antwerpen, Belgium

Intern Technical Project Manager

Wunderman Thompson

Technology

Poznań, Poland

Intern Technical Project Manager

Wunderman Thompson

Technology

Bydgoszcz, Poland

(IT) Online-Redakteur

Wunderman Thompson

Creative

München, Germany

Jr Copywriter

Wunderman Thompson

Production

Santiago, Chile

Junior Account Executive

Wunderman Thompson

Marketing

Santiago, Chile

Junior Management Accountant

Wunderman Thompson

Finance

England, United Kingdom

(Junior-) Marketing Coordinator

Wunderman Thompson

Marketing

München, Germany

Junior Project Manager

Wunderman Thompson

Project Management & Delivery

Communications

Berlin, Germany

Lead Copywriter (6 Month FTC)

Wunderman Thompson

Creative

London, United Kingdom

Marketing Automation Lead

Wunderman Thompson

Marketing

Communications, CRM

Lisbon, Portugal

Marketing Coordinator

Wunderman Thompson

People

Katowice, Poland

Marketing Coordinator with Ukrainian

Wunderman Thompson

People

Katowice, Poland

Media Planner - Temp

Wunderman Thompson

Media Services

Seattle, WA, United States

Mid Digital Copywriter

Wunderman Thompson

Client Services

Mid-weight Art Director

Wunderman Thompson

Creative

Studios

Johannesburg, South Africa

New Business and Client Engagement Director

Gain Theory

Client Services

Sydney, Australia

New Business Executive

Wunderman Thompson

Client Services

London, United Kingdom

Open Application Form

Wunderman Thompson

Technology

Poznań, Poland

Operations Manager

Wunderman Thompson

Production

Studios

England, United Kingdom

PHP/Drupal Technical Lead

Wunderman Thompson

Technology

Technology

Johannesburg, South Africa

Post Producer

Wunderman Thompson

Production

Toronto, Canada

Product Manager

Wunderman Thompson

Experience

Apps, CX, Data

Atlanta, GA, United States

Program Manager

Wunderman Thompson

Project Management & Delivery

Communications

New York, NY, United States

Project Manager

Wunderman Thompson

Project Management & Delivery

Lisbon, Portugal

Project Manager

Wunderman Thompson

Production

Buenos Aires, Argentina

Project Manager

Wunderman Thompson

Project Management & Delivery

Memphis, TN, United States

Project Manager

MAP

Project Management & Delivery

CRM

Austin, TX, United States

Project Manager Lead

Wunderman Thompson

Production

CRM

Buenos Aires, Argentina

Project Manager Lead

Wunderman Thompson

Production

CRM

Buenos Aires, Argentina

PXM Engineer

Wunderman Thompson

Technology

Technology

Amsterdam, Netherlands

QA Analyst

Wunderman Thompson

Production

Buenos Aires, Argentina

Salesforce Lead

Wunderman Thompson

Production

Technology

Buenos Aires, Argentina

Senior Account Executive

Wunderman Thompson

Marketing

Santiago, Chile

Senior Account Manager

Wunderman Thompson

Client Services

Singapore, Singapore

Senior Account Manager

Wunderman Thompson

Client Services

Communications

London, United Kingdom

Senior Application Consultant

MAP

Technology

Austin, TX, United States

Senior Arabic Copywriter

Wunderman Thompson

Creative

Communications

Riyadh, Saudi Arabia

Senior Art Director

Wunderman Thompson

Creative

Communications

Riyadh, Saudi Arabia

Senior Art Director

Wunderman Thompson

Creative

Communications

Berlin, Germany

Senior Art Director (B2B)

Wunderman Thompson

Creative

B2B, Communications

New York, NY, United States

Senior Bilingual Copywriter

Wunderman Thompson

Creative

Seattle, WA, United States

Senior Campaign Strategist (6 Month FTC)

Wunderman Thompson

Strategy

Technology

London, United Kingdom

Senior Campaign Strategist - FTC

Wunderman Thompson

Strategy

Communications

London, United Kingdom

Senior Client Partner with Pharma Experience

Wunderman Thompson

Client Services

Communications

Praha, Czech Republic

Senior Consultant – The Cocktail

Wunderman Thompson

Consulting

Lisbon, Portugal

Senior Copywriter

Wunderman Thompson

Creative

Health

New York, NY, United States

Senior Copywriter

Wunderman Thompson

Creative

Health

Kansas City, MO, United States

Senior Copywriter (B2B)

Wunderman Thompson

Creative

B2B, Communications

New York, NY, United States

Senior Data Analyst - Contract

Wunderman Thompson

Data & Analytics

Data

England, United Kingdom

Senior Data Engineer

Wunderman Thompson

Data & Analytics

Data

Frankfurt am Main, Germany

Senior Data Insights Consultant

MAP

Data & Analytics

Austin, TX, United States

Senior Data Strategist

Wunderman Thompson

Data & Analytics

Portland, OR, United States

Senior Digital Analyst

Wunderman Thompson

Data & Analytics

Los Angeles, CA, United States

Senior Digital Copywriter

Wunderman Thompson

Creative

Johannesburg, South Africa

Senior Digital Strategist

Wunderman Thompson

Strategy

Apps

Johannesburg, South Africa

Senior HR BP/Director

Wunderman Thompson

People

London, United Kingdom

Senior Integrated Producer

Wunderman Thompson

Production

Toronto, Canada

Senior Medical Strategist – Native English

Wunderman Thompson

Strategy

Health

München, Germany

Senior Production Designer

Wunderman Thompson

Creative

Seattle, WA, United States

Senior Product Manager

Wunderman Thompson

Technology

Los Angeles, CA, United States

Senior Project Manager

MAP

Project Management & Delivery

CRM

Austin, TX, United States

Senior Project Manager

Wunderman Thompson

Project Management & Delivery

Communications

Berlin, Germany

Senior Project Manager

Wunderman Thompson

Project Management & Delivery

London, United Kingdom

Senior Project Manager

Wunderman Thompson

Project Management & Delivery

Seattle, WA, United States

Senior Project Manager

Wunderman Thompson

Project Management & Delivery

Health

Berlin, Germany

Senior Research Analyst - FTC

Wunderman Thompson

Data & Analytics

Data

England, United Kingdom

Senior Software Engineer

Wunderman Thompson

Technology

Technology

Bydgoszcz, Poland

Senior Software Engineer

Wunderman Thompson

Technology

Technology

Katowice, Poland

Senior Software Engineer

Wunderman Thompson

Technology

Technology

Poznań, Poland

Senior Strategist

Wunderman Thompson

Strategy

CRM

Toronto, Canada

Senior Strategist – UNICEF and International Clients

Wunderman Thompson

Strategy

Lisbon, Portugal

Senior System Engineer/DevOps

Wunderman Thompson

Technology

Bydgoszcz, Poland

Senior System Engineer/DevOps

Wunderman Thompson

Technology

Katowice, Poland

Senior System Engineer/DevOps

Wunderman Thompson

Technology

Poznań, Poland

Senior UI Designer

Wunderman Thompson

Experience

CX

London, United Kingdom

Service Designer

Wunderman Thompson

Technology

Helsinki, Finland

Social Marketing Coordinator

Wunderman Thompson

Marketing

Communications

Praha, Czech Republic

Social Media Analyst - Beirut

Wunderman Thompson

Data & Analytics

Commerce, Communications, Data

Beirut, Lebanon

Solutions Architect

Wunderman Thompson

Technology

Los Angeles, CA, United States

Sr Comms & Content Strategist

Wunderman Thompson

Strategy

Buenos Aires, Argentina

Staff Accountant

Village Marketing

Finance

New York, NY, United States

Strategic Planner Belgian Clients

Wunderman Thompson

Strategy

Communications

Antwerpen, Belgium

Strategic Planning Director

Wunderman Thompson

Strategy

Communications

Riyadh, Saudi Arabia

Strategic Planning Intern

Wunderman Thompson

Strategy

Communications, Consulting

Manila, Philippines

Strategist

Wunderman Thompson

Strategy

Consulting, CRM

Berlin, Germany

Strategist

Wunderman Thompson

Strategy

Communications

London, United Kingdom

ストラテジスト / Strategist

Wunderman Thompson

Strategy

Tokyo, Japan

Strategy Director

Wunderman Thompson

Strategy

Communications

London, United Kingdom

Strategy Director

Wunderman Thompson

Strategy

Toronto, Canada

Strategy Director

Wunderman Thompson

Strategy

Communications

New York, NY, United States

Strategy Director

Wunderman Thompson

Creative

Johannesburg, South Africa

Strategy Director (Digital/Experience)

Wunderman Thompson

Strategy

Communications, CX

London, United Kingdom

Strategy Internship

Wunderman Thompson

Early Careers & Internships

Antwerpen, Belgium

Sys Admin

Wunderman Thompson

Technology

Buenos Aires, Argentina

Tagging Specialist

Wunderman Thompson

Data & Analytics

Technology

Buenos Aires, Argentina

Talent Acquisition Associate (contract)

Wunderman Thompson

People

Toronto, Canada

Tech Lead

Wunderman Thompson

Technology

Consulting, Technology

Helsinki, Finland

Technical Architect

MAP

Technology

Austin, TX, United States

Technical Project Manager

MAP

Technology

Austin, TX, United States

Technology Lead, React Native (Flexible Location)

Wunderman Thompson

Technology

Apps

New York, NY, United States

UI Designer

Wunderman Thompson

Creative

Lisbon, Portugal

UI Designer (Full-time/Freelance)

Wunderman Thompson

Creative

Lisbon, Portugal

UI/UX Designer

Wunderman Thompson

Creative

Technology

Lisbon, Portugal

Unsolicited Application

Wunderman Thompson

People

Technology

San José, Costa Rica

User Experience Manager

Wunderman Thompson

Experience

CX

Shanghai, China

UX Content Copywriter - 6 Months Contract

Wunderman Thompson

Creative

B2B, Consulting, CRM, CX

Johannesburg, South Africa

UX Lead

Wunderman Thompson

Consulting

Consulting

Johannesburg, South Africa

Video Editor

Wunderman Thompson

Production

Studios

Toronto, Canada

V tuto chvíli nejsou k dispozici žádné pozice