CX Services in Prague
Our Approach
Customer experience (CX) plays a key role in the success or failure of any business. Good CX increases revenue and sales, creates customer loyalty and reduces churn. Our mission is to help you improve CX in every customer interaction with your brand, product or service. We believe in a complex approach covering customers, employees, suppliers and others, affecting the overall experience. Being the largest agency in the Czech Republic, we are able to deliver end-to-end projects to improve your CX and growth.
At a Glance
We evaluate your company's CX readiness and individual CX competences including employees and suppliers.
At a Glance
We map the most problematic customer journey moments across all touchpoints, and prioritize what to improve first.
At a Glance
We help you design services, websites, apps, content, innovations and everything else needed to improve customer experience.
CX SERVICES
Our unique tool and service provides its own methodology to improve CX readiness among teams in companies. With tools like online surveys and workshops, we evaluate and improve the CX abilities of each team, channel (website, app, branch), supplier and the company as a whole. At the end, you get an online report with a concrete plan for further steps to improve your CX approach. See more here: www.cxfitscore.cz.
We use customer journey mapping to detect the most problematic moments from the customer's point of view, alongside journeys and across all touchpoints. Focus groups, mystery shopping, social listening and other appropriate research methods help us detect hidden issues and insights. Then, you get a visual infographic report of our discoveries that outlines which issues need to be improved ASAP. Customer journey mapping is an integral part of the 6D Matrix, our unique framework, improving CX in 6 phases: Discover, Detect, Determine, Design, Deploy and Drive.
We'll help you measure your customers' perceptions and behavior in every interaction with your brand, product, service or channel. We'll set goals and define the CX metrics (NPS, CSAT, CES) best suited to your business. We'll also provide and implement a suitable tool for collecting customer feedback. You'll get detailed reports, including trend breakdowns and recommendations from experts on how to continuously improve CX.
This may not seem obvious at first, however, only happy employees are able to provide your customers with the right experience. To evaluate their barriers and happiness and, just as with customers, find problematic moments across their entire journey in the company, we use workshops, satisfaction surveys and other appropriate tools. We then put all findings in clear infographics and reports for further use.
The aim of these workshops is to teach a team specific skills that allow them to continually improve CX by themselves. During workshops, they learn through practical exercices, model situations and real-life examples. After the workshop, teams as well as each member get measureable results later followed by a review of the team's progress. Our workshops cover topics like:

Customer journey mapping
Learn to map customer journeys, detect critical touchpoints for interaction with the customer and evaluate potential for improvement. Based on customer journeys, you will define specific projects.

Customer feedback workshop
Learn how to critically review your work and implement feedback from customers. You will define key CX metrics for your needs and discover how to put them to use.
The collision design sprint is our unique, agile process of getting together the best brains from the client and our agency, and is best used for big challenges that require a unique approach. This proven methodology needs just 5 days to quickly generate new prototype (pilot) services, products, campaigns or websites that are well thought out, pre-validated by testing, and ready to launch on the market.
We provide fast designs of new services and digital products based on research, insights and validation by customers.

Research
Interviews with customers
Online surveys
Expert review
Competitive analysis
Social listening

Design
Information architecture
Wireframing
Prototyping
UI design
UX writing

Testing
Remote user testing
A/B testing
Cardsorting

CX Fit Score: Test your CX readiness for free
Discover the CX readiness of your company in just 5 minutes. Open the free CX Fit Score quiz with the link below and get:
Your detailed CX report
Benchmark score against competitors
Tips for improvement
---
Experiences Customers Want - Wunderman Thompson Report, 2020
How to deliver a fast, cheap and high-quality new online service.

Read Article
Forget tools worth millions or legions of customer experts. What will help you improve CX the most?

Read Article
We Inspire Growth for Ambitious Brands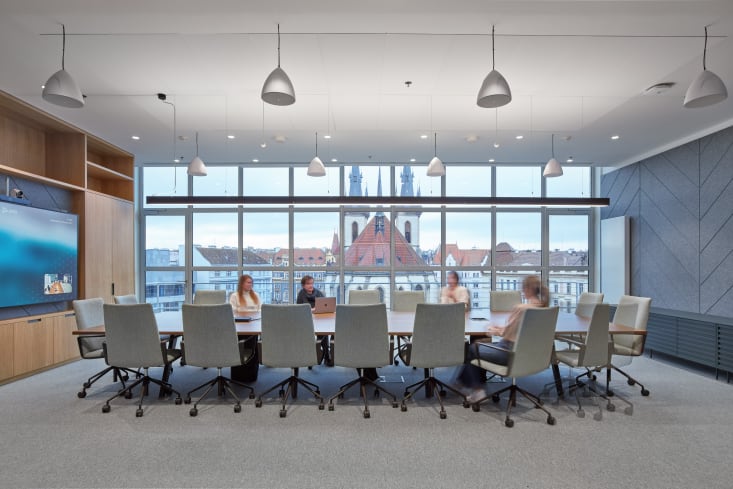 We are the largest agency in the Czech Republic, and we specialize in CRM, marketing technology and global services in all areas of our business. We help major global brands adapt to a rapidly changing market environment.
Globally, we have 20,000 employees in 90 markets around the world. Our consulting services, multi-channel communications and deep customer experience enable clients to overcome their own business challenges.
Please provide your contact information to continue. Detailed information on the processing of your personal data can be found in our Privacy Policy. (in particular the "How Do We Use It?" Section).