Careers
Willkommen, Bienvenue, Welcome!
We inspire growth for ambitious people.
At Wunderman Thompson, we are committed to actively building a diverse, equitable and inclusive workplace where everyone feels welcomed, valued, and heard, and is treated with dignity and respect. As leaders and creative partners across industries, it is our responsibility to cultivate an environment reflective of our greatest asset, our people. We believe that this commitment inspires growth and delivers equitable outcomes for everyone, including the clients and communities we serve.

Our People & Culture Team is here for you
Learning and growing outside of the comfort zone and an appreciative, trusting and honest atmosphere within my team and company really drives me.
Always hands on - ego off!
Contact Christina
In all aspects of my work and as a member of the IE&D Team, my goal is to bring these elements together to actively create a productive work environment with the entire team, which is accessible to all target groups.
Contact Sarah
Who are we at Wunderman Thompson Germany?
At a Glance
...and more than 200 mobile offices
How do we work together?
Our values and behaviors shape the way we work. By sharing a set of behaviors, everyone in the business knows what is important to us.

Creative Bravery
We challenge convention in every aspect of our work. Creative describes how we act, not the department we sit in.
Listening
We listen more than we speak. We see conversation as a chance to discover and understand, not to get a point across.
In It Together
We're at our best when we work together, with our clients, with our colleagues and with our partners. We all win when the team delivers.

Positivity
We seek solutions where we see problems and find a way forward. We bring passion and positivity to situations we encounter.

IE&D Team at WT Germany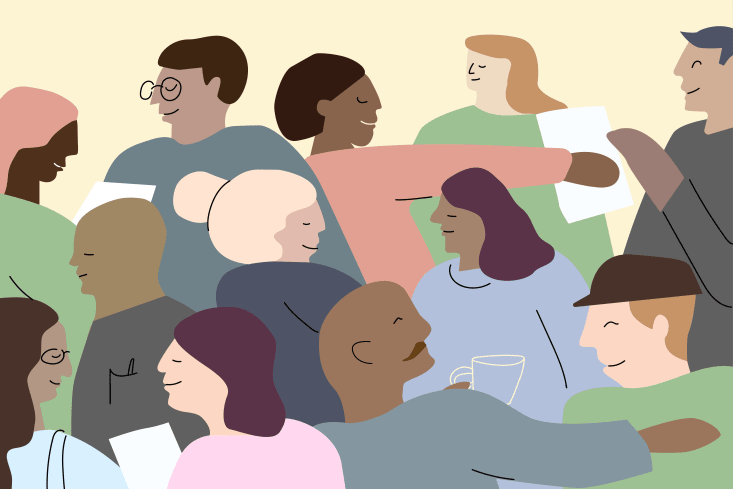 We believe it is important to live Inclusion, Equity & Diversity (IE&D) from the inside out. Our IE&D team consists of employees who have come together to regularly exchange ideas on the topic, define measures, question processes and implement improvements together with the management.

Everyone is invited to be part of the team - together we can make our workplace even more inclusive, equal and diverse.
For further questions please reach out to us via: wtg.ied (at) wundermanthompson.com!
We have signed the Ad Girls Club Manifesto, which actively campaigns against sexism in the advertising industry. All agencies that sign can be measurably evaluated based on the content.
Real change, not empty words.
Read the Manifesto
We are convinced of the role of diversity as an opportunity. Hence, we are proud to have signed the "Charta der Vielfalt" for diversity in the world of work and to live by its guidelines. The aim of the initiative is to promote the recognition, appreciation and inclusion of diversity in the workplace in Germany.
Learn more
Vanessa joins Wunderman Thompson from Havas where she was CEO and managing director. "Wunderman Thompson's unparalleled ability to offer end-to-end solutions that sit at the intersection of creativity, technology, and data at scale is impressive. I'm very excited to become part of this innovative company..." she says.
Read more
We confine our thoughts and behaviors into a single box. Wunderman Thompson Global Chief Inclusion, Equity & Diversity Officer Ezinne Okoro says it's time for us to break through those walls to create, participate in and drive sustainable change.
A conversation on Inclusion, Equity and Diversity.
Watch Now
Christina, our Chief People Officer gives you a deeper insight into what it means to be part of Wunderman Thompson Germany, and how we grew together while the pandemic kept us at social distance.
Read the interview (German)
We proudly present the winners of our 2021 "Wunderman Thompson Behaviors Challenge" 🥇 in the categories "Positivity", "Creative Bravery", "Listening" and "In It Together".
Please provide your contact information to continue. Detailed information on the processing of your personal data can be found in our Privacy Policy. (in particular the "How Do We Use It?" Section).