Foraged cocktails
Jul 06, 2021
Florivores are flocking to rewilded bars turning to nature for their cocktail inspiration.
Innovative bartenders and craft-kitchen connoisseurs are adding foraged greenery to their food and drink menus.
Sweden is turning the forest into a bar. On June 15, Sweden announced their Drinkable Country program, where beverage experts will serve drinks crafted from local, in-season ingredients. The "world's largest outdoor bar" consists of 16 tables spread throughout Sweden's countryside where visitors are encouraged to live by their tradition of Allemansrätten: the freedom to roam. Together with local guides, guests can collect berries or greens to mix into their drinks.
Londoners can sip on foraged cocktails at the newly opened Native at Browns in Mayfair. The seaweed martini is made with pickled sea fennel that cofounder Imogen Davis gathers from the ocean near her home in Essex. The milk punch cocktail incorporates foraged sea buckthorn; the meadowsweet sour uses foraged meadowsweet flowers; and the teas are made from foraged leaves.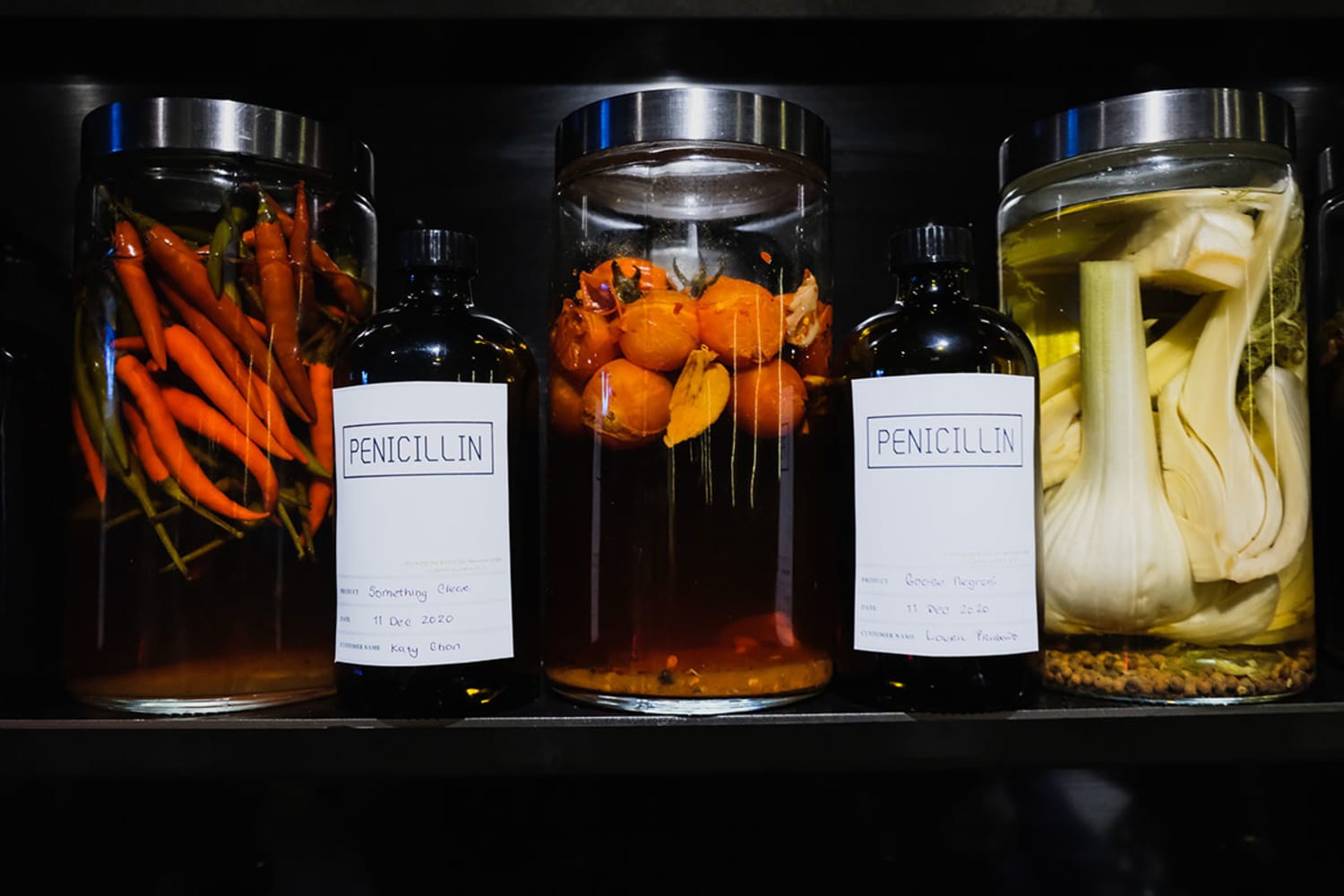 Hong Kong bar Penicillin is has much to celebrate in its first few months open to the public. In April, it was named Asia's most sustainable bar in 2021 by Ketel One's Sustainable Bar Awards. The hub produces its food and drink in a closed-loop process, focusing on locally foraged goods and ingredients and rethinking chopped odds and ends for garnishes. Their comprehensive strategy of upcycling food is reinventing the cocktail experience and gaining regional attention.
"Our kitchen was formerly incepted to offer a unique lab food experience," co-founder Agung Prabowo told the Hong Kong Tatler after receiving the award. He went on to say he finds it "really exciting to see how more bartenders around the world are choosing to use ingredients from a local source."
Eco-minded company Idyll is commercializing foraging for fun and profit. The UK drink makers are marketing unlikely herbs and produce for bottled drinks and cocktail craft experiences. Their first product, a pine soda, launched in June 2021, and their Wild Gin Distillation experiences offer drinkers the chance to gather and distill their own botanical spirit, bringing the cocktail experience full circle from nature to table.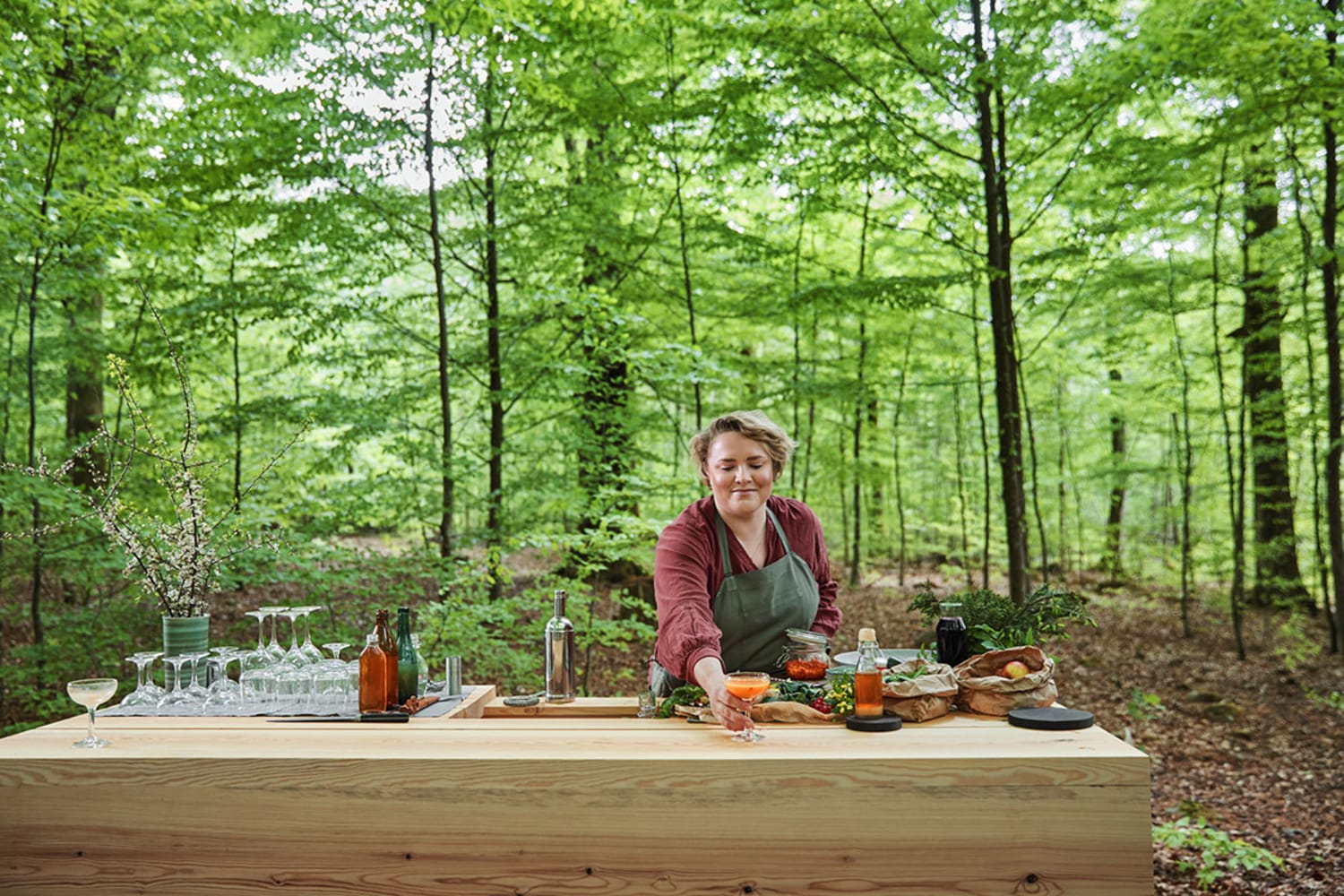 Culinary self-reliance requires innovation from mixologists, and these perennial cocktails are blossoming under inventive eyes. While sustainable practices are a favorable side-effect, the popularity of local, self-sustained cuisine and crop is giving way to a new generation of contemporary craft cocktails that turn to nature for inspiration.
Main image by Niklas Nyman, courtesy of Visit Sweden.
Please provide your contact information to continue.
Related Content
In The Press
Former Global Executive Creative Director of BETC Paris/London joins Wunderman Thompson to lead creative for the North America headquarters
Read More
In The Press
Wunderman Thompson to devise global brand positioning as well as digital content running across social, content, experience and technology consultancy
Read More