Office sanctuaries
Mar 30, 2021
The workplace of the future will be designed for homey comfort.
Informed by the blurring boundaries between living and working spaces, corporate offices are integrating comforting and calming elements.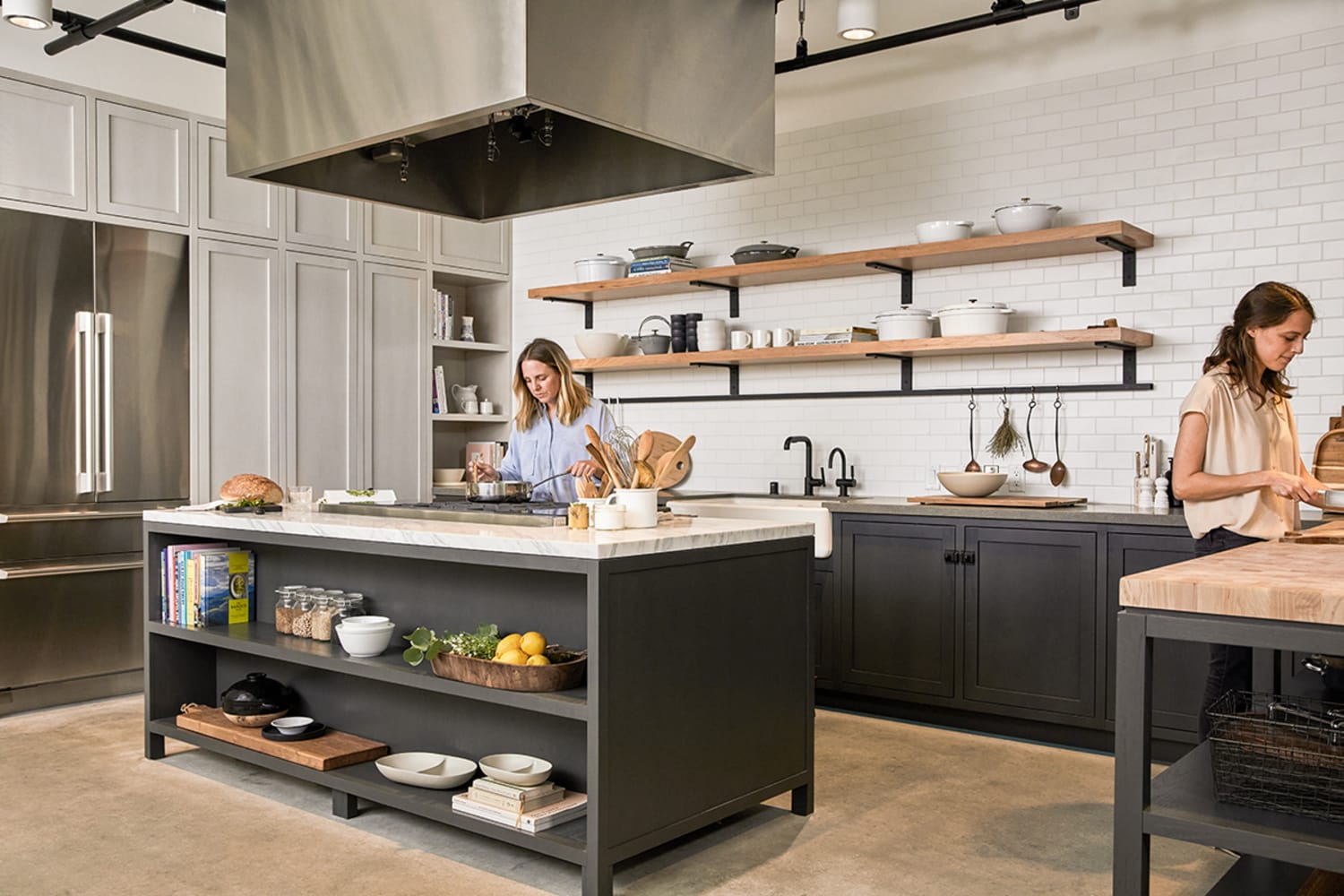 Spotify wants to make its offices feel more like home. On February 12, 2021, the music streaming company introduced a work-from-anywhere policy, giving all employees the option to choose where they work. And for those who do opt to come into the office, Spotify wants to mimic the comforts of home. "I don't agree that the desk is dead," Sonya Simmonds, head of design and build at Spotify, said during a Dezeen panel at the end of February addressing the impact of the coronavirus pandemic on workplace design. "But I think we have to look at creating spaces that mirror the kind of feeling that we've got from home."
To achieve this, Simmonds—who is responsible for the look and feel of Spotify's offices around the world—shared plans to incorporate more cozy nooks and softer acoustics. "In our homes as a whole we've got really good acoustics; we've got sofas and curtains," she said. "And that's what's lacking in an office sometimes."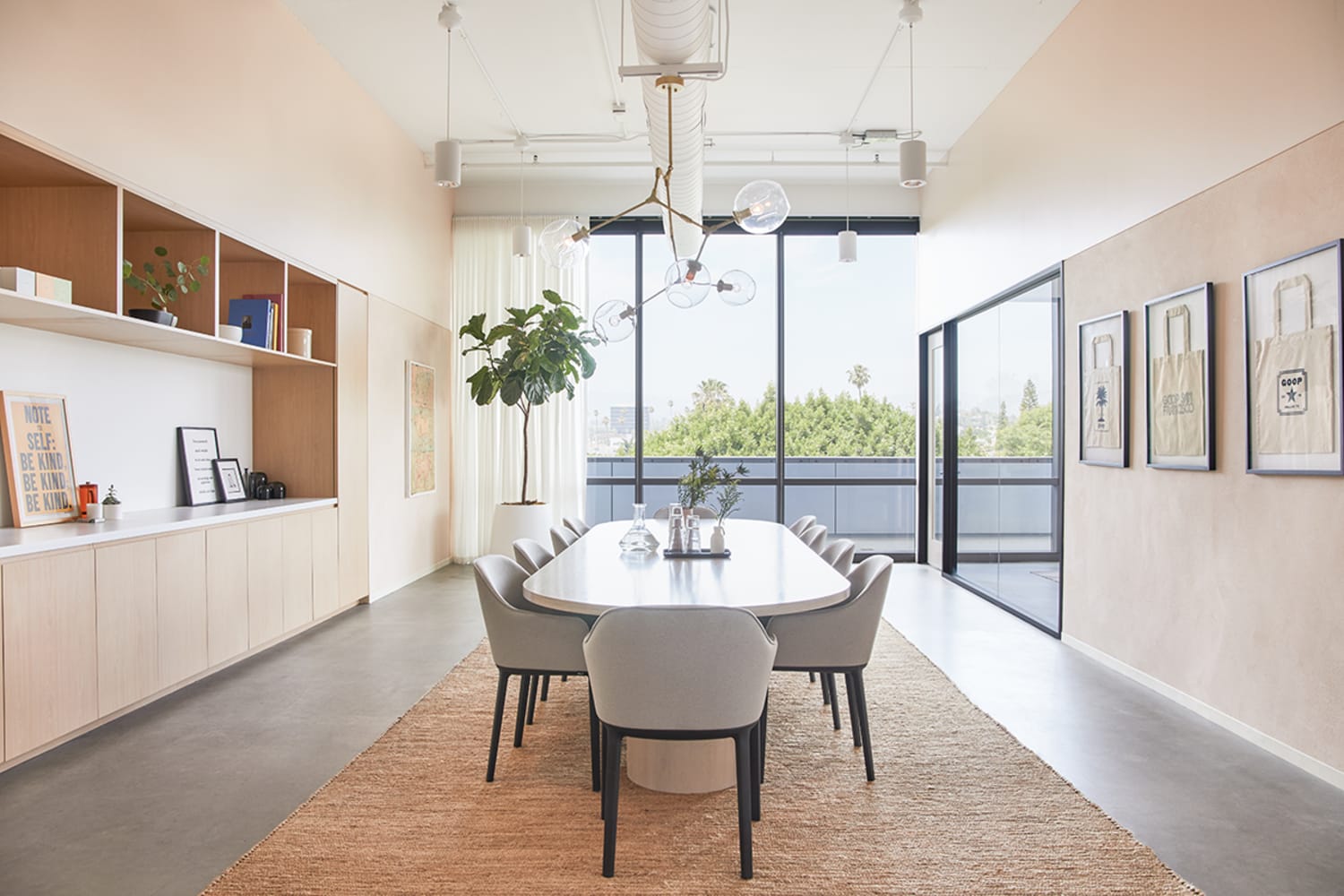 Goop is also making its offices more home-like. The wellness company's new Santa Monica headquarters, opened in September 2020, features curved lines, plush upholstery and soft colors. "The intent of the material palette was to evoke a sense of calming familiarity," Sam Farhang, president and creative director of Rapt Studio, which designed the space, told Dezeen. "Natural, warm materials and soft tones create a welcoming environment, allowing the Goop team to feel at home."
Office of Things is creating womb-like refuges within offices. As part of the design firm's Immersive Space Series, it has installed five immersive meditation chambers in the Google and YouTube campuses in California, the most recent of which was unveiled in December 2020. The firm wanted to "create a space that sets you away in a different world, and to use that experience to create calm and refuge," Lane Rick, the project lead who runs the New York chapter of Office of Things with Can Vu Bui, told the New York Times.
Citibank is upending the drab, institutional interiors typically associated with banks and financial centers. The Citi Wealth Hub in Singapore, opened in March 2021, was conceived as a "banking conservatory." Offices and meeting spaces are cocooned among plants in the indoor jungle, offering employees and clients a tranquil, tropical escape.
Working from home has shone a light on the benefits of comfortable and comforting work environments. "I guess what we've learned is this coziness," said Simmonds, "and we want to keep that. I think that we really have to kind of get that comfort level in."
The offices and workspaces of the future will reflect the comforts of home—giving employees the best of both worlds.
Main image courtesy of Office of Things
Please provide your contact information to continue.
Related Content
In The Press
Creative testing solution studies micro expressions to determine which elements of a video ad users pay the most attention to
Read More
In The Press
Hear from Cole Peterson about how our Creative Data Group has come to utilize Google's open-source TensorFlow software
Read More