Plane dining
Nov 20, 2020
Elevated onboard eating captures would-be travelers' appetites.
Airplane food—once considered the bane of air travel—has become a draw for grounded patrons looking to recreate the travel experience.
In October, Finnair began selling a ready-made line of its Business Class meals in a grocery store in Finland. The menu—which will rotate offerings every two weeks—is a unique fusion of contemporary Nordic and Japanese cuisines. The launch kicked off with two entrees, a smoked char and chanterelle risotto, beef with teriyaki-radish sauce spring onions and rice, and a roasted carrot and bleu cheese mousse appetizer topped with hazelnuts.
Earlier in the month, Singapore Airlines hosted a pop-up restaurant on board two Airbus A380s parked at the Changi Airport. Demand was so high that the two planned dinners sold out 30 minutes after reservations opened, which prompted Singapore Airlines to host two additional meals. Like a flight itself, tickets were tiered by cabin class. The four dining options—first class, business class, premium economy and economy—ranged from a $474 five-course meal served in a private suite to a $40 economy seating.
Tamam Kitchens—which services Israel's El Al airlines, Turkish Airlines and other international carriers flying out of Tel Aviv—began offering its in-flight meals to Israelis as a low-cost meal delivery service in July. As of August, the company was reporting around 100 orders per day. Thai Airways began selling its meal boxes in April, including entrees like stir fried tiger prawn and beef cheek with cumin sauce, while Indonesia's national airline Garuda is taking a similar approach, offering its in-flight meals as takeaway dinners on a tray.
For frequent flyers looking for collectibles alongside their meals, Qantas put catering carts from its recently retired Boeing 747 fleet up for sale. Qantas loyalists were quick to snap up the carts; Business Insider reports that 1,000 carts sold in just two hours. They were stocked with mini bottles of wine and champagne, snacks, candy, Business Class amenity kits, throw blankets and first-class pajamas.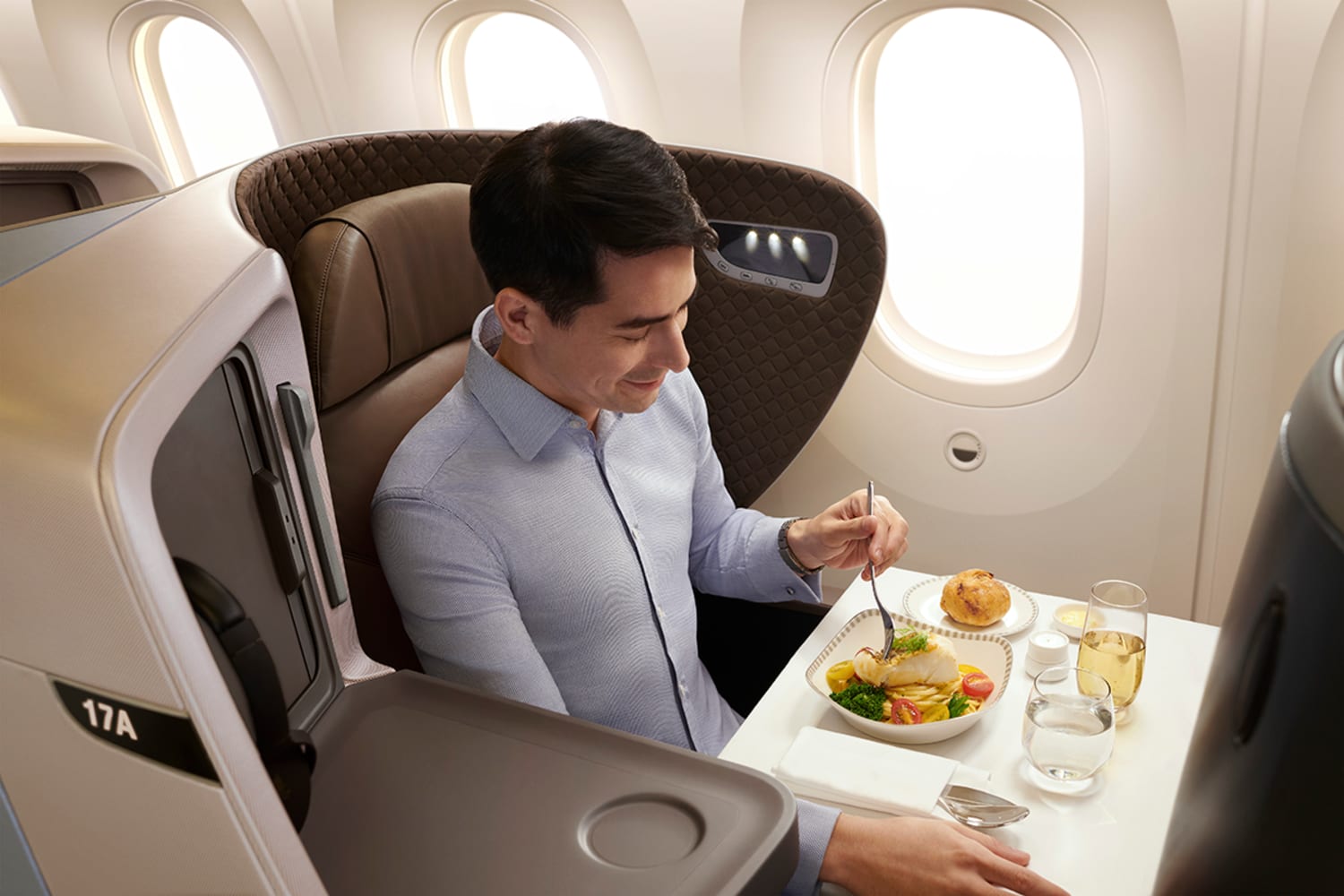 While these endeavors may have been conceived as a stopgap solution for faltering airline business, they point to a continuing evolution in airline dining. In-flight meals have come a long way from bland microwaved dinners, evolving into gourmet offerings that diners would choose to eat—even when they're grounded.
Main image courtesy of Finnair
Please provide your contact information to continue. Detailed information on the processing of your personal data can be found in our Privacy Policy. (in particular the "How Do We Use It?" Section).
Related Content
In The Press
Tom Murphy joins as Chief Creative Officer for the region
Read More
News
The Forrester Wave™: Global Marketing Services, Q3 2022 is out now!
Read Article