The B2B Future Shopper Report 2021 - Netherlands
An in-depth guide to the habits and preferences of B2B buyers across the Netherlands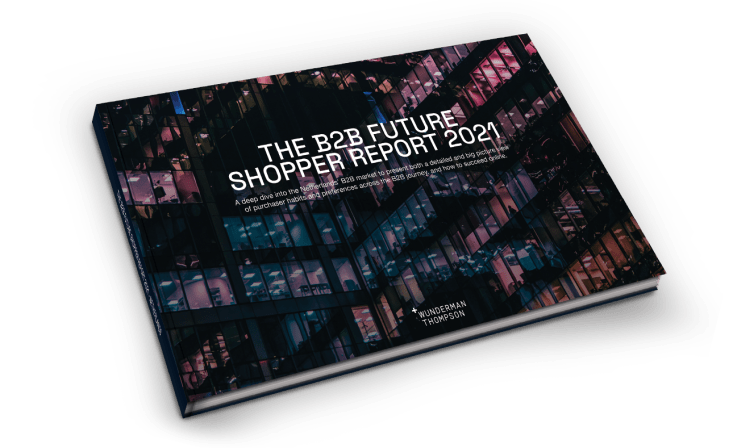 Exploring the habits and preferences at every stage of the B2B purchasing journey, this new survey presents a detailed and big picture view, covering channel choices, technology, purchasing pain-points and desired solutions.

For businesses and suppliers seeking to shape their strategy and sell more via B2B channels, it's an invaluable guide to both prevailing and future challenges and opportunities.

The pandemic has caused B2B spend online to soar!
It's also raised expectations around the B2B experience, influenced heavily by more attractive B2C experiences.
At a Glance
of B2B purchases are now made online
At a Glance
of companies expect to retain at least some of the changes in their purchasing behaviour triggered by the pandemic
The opportunity is vast but challenges prevail – and a staggeringly high supplier switch rate speaks volumes
At the same time, those B2B organisations that advance their digital experiences, tech and tooling stand to move ahead fast and remain in front.
At a Glance
of B2B businesses have switched suppliers for all purchases in the last 12 months
At a Glance
of firms experience frustration with online B2B buying
At a Glance
of companies in the Netherlands find buying online more complicated than offline
In today's challenging climate, the old rules no longer apply
And a one size fits all solution is unlikely to work!
At a Glance
of Dutch buyers want a better mobile experience from B2B suppliers.
At a Glance
of the Dutch buyers said the ability to customize products was the most important factor when buying products online
At a Glance
of the Dutch buyers get inspiration from Amazon Business, and 33% from the Amazon B2C site.
Wunderman Thompson Commerce is a global eCommerce consultancy that offers strategic clarity, tech know-how and creative inspiration to help B2B organizations deliver winning commerce capabilities across digital channels: marketplaces, online retail, D2C, and social commerce.
Speak to one of our experts to find out more information about how we can help you win online.
Please provide your contact information to continue. Detailed information on the processing of your personal data can be found in our Privacy Policy. (in particular the "How Do We Use It?" Section).
Related Content
News
Arianee, the leading web3 solutions platform for brands, is accelerating its development strategy with a new partner program
Read Article
In The Press
"Anyone Can Be Santa" was designed to show viewers that a bit of Santa's magic exists inside of each of us—the power of giving in action
Read More