The metaverse workforce
Aug 25, 2021
Teleportation, holograms, and roaming avatars—this isn't the latest sci-fi movie, it's the future of work.
Wednesday, August 25, 2021
The shift to remote work is giving rise to companies prioritizing virtual environments. After all, the pandemic has shown tech's strength in keeping many jobs in action. According to a July 2021 Wunderman Thompson Data survey 61% of global respondents agree that their livelihood depends on technology. Now tech companies are rolling out new products and experiences with a view to define what the future of work looks and feels like.
Facebook is betting big on VR futures. "By 2030, the new generations of Oculus will allow users to teleport from one place to another without moving from their couch—not only for gaming and entertainment, but also for work," Mark Zuckerberg told The Information's 411 podcast. On August 19, the company introduced Horizon Workrooms—a "collaboration experience" that allows co-workers to collaborate, communicate and connect through VR. The idea is for the experience to feel as close to in-person as possible, even allowing for "lifelike" conversations.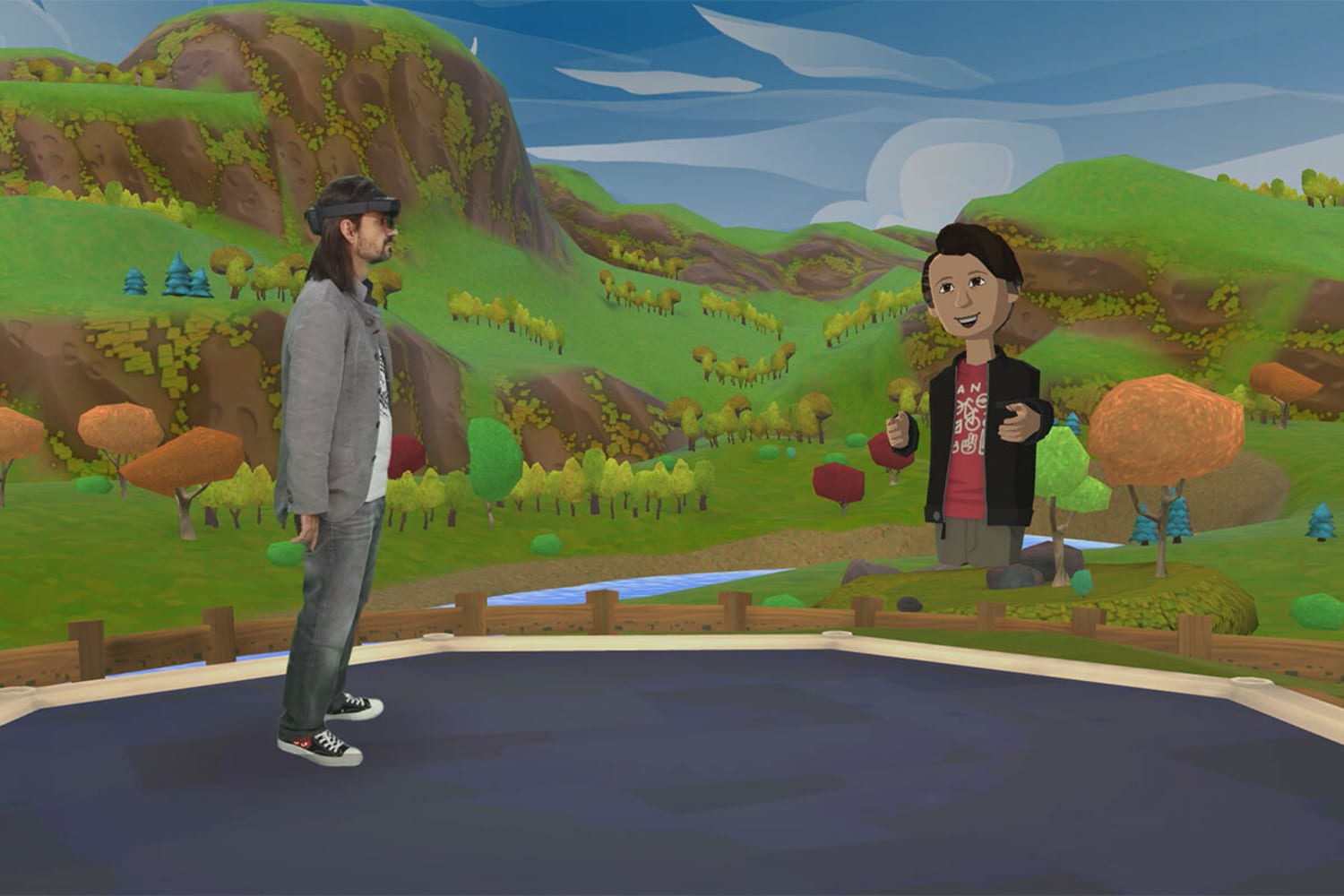 The desire for location defying technology that provides true social presence appears to be a priority for many companies. Microsoft Mesh uses mixed reality (MR) to create interconnected worlds where the physical and digital come together. The selling point with Microsoft's new platform is that people in different physical locations are able to collaborate and work in real-time on the same project via holographic experiences across different devices.
"You can actually feel like you're in the same place with someone sharing content or you can teleport from different mixed reality devices and be present with people even when you're not physically together," says Alex Kipman, Microsoft's technical fellow.
For those not quite ready to embrace VR or MR, there are an abundance of startups tapping into gaming mechanics to create virtual workplaces that foster collaboration and creativity.
Gather launched in May 2020, born from Zoom fatigue and the need for digital spaces that enhance natural connections. The platform aims to make "virtual interactions more human." Kumospace and gen Z startup Branch operate in similar ways to Gather, focusing on heightening organic interactions using spatial virtual rooms that mimic physical environments, where users' avatars can roam around and generate spontaneous moments.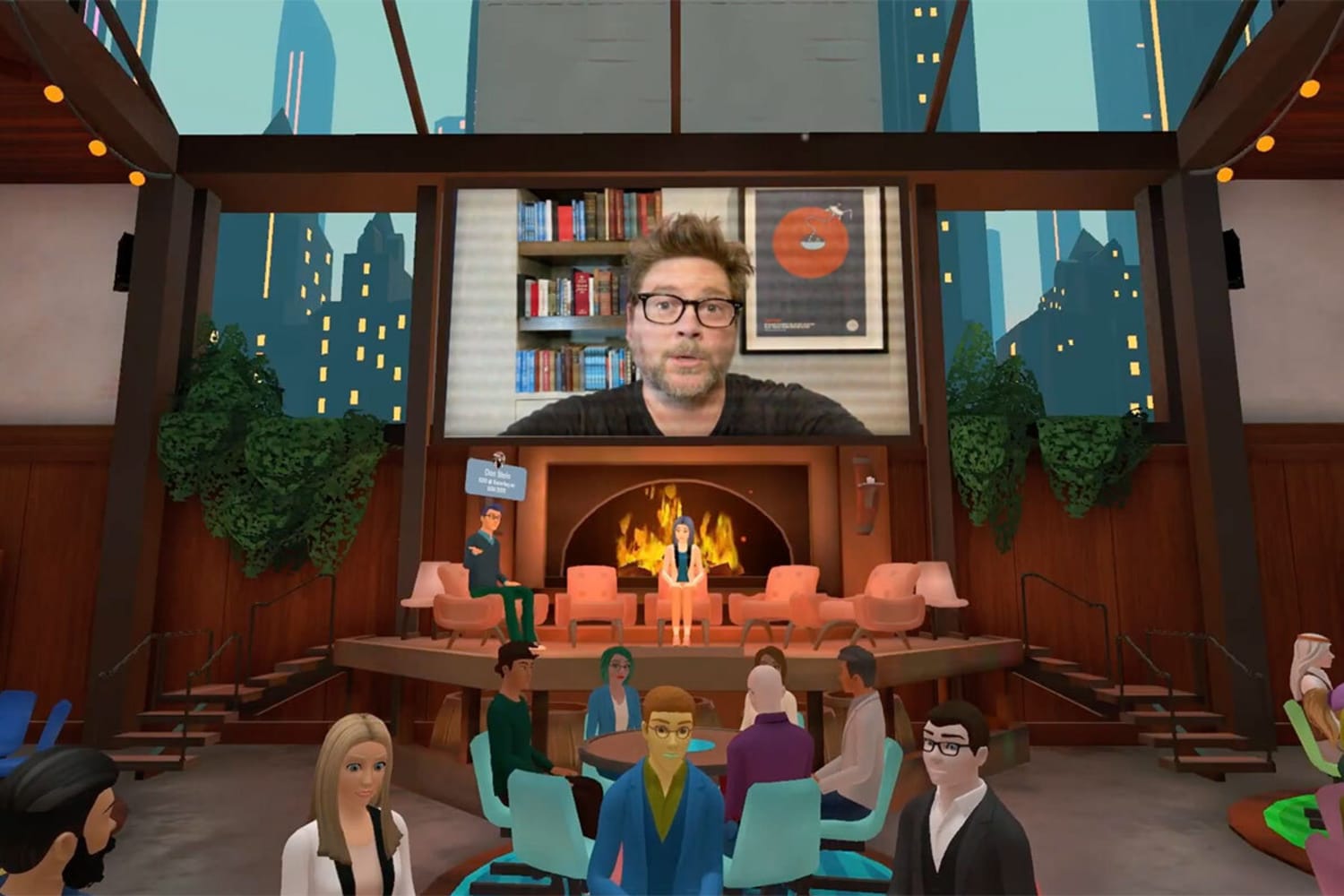 Efforts are also being poured into corporate events, conferences and boardroom meetings. London's Roomkey provides 3D virtual rooms where people can socialize and network "just like at a real-life event." In July 2021, architecture companies Bjarke Ingels Group and UNStudio partnered with Squint/Opera to create the Spaceform virtual workspace. The idea is to "superpower presentations" digitally to anyone, anywhere, on any device.
The way we connect, live and work is transforming as a result of the digital revolution, and a metaverse workforce is in the making. The future of work will foster a hybrid setup for many, leading with a virtual front that generates new forms of creativity, collaboration and immersion.
For more, download our report: "Into the Metaverse."
Main image courtesy of Facebook's Horizon Workrooms.
Please provide your contact information to continue.
Related Content
Insight
What is the metaverse? Experts across industries offer their interpretations.
Read Article
Insight
"We see ourselves as the next generation social network."
Read Article