The B2B Future Shopper Report 2021 - Netherlands
An in-depth guide to the habits and preferences of B2B buyers across the Netherlands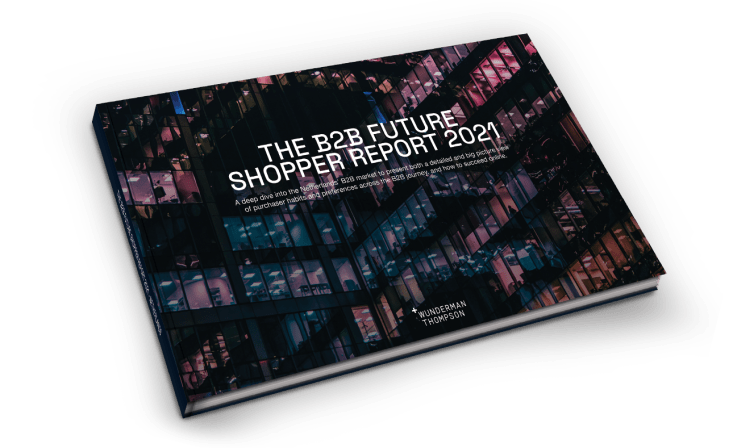 Exploring the habits and preferences at every stage of the B2B purchasing journey, this new survey presents a detailed and big picture view, covering channel choices, technology, purchasing pain-points and desired solutions.

For businesses and suppliers seeking to shape their strategy and sell more via B2B channels, it's an invaluable guide to both prevailing and future challenges and opportunities.

The pandemic has caused B2B spend online to soar!
It's also raised expectations around the B2B experience, influenced heavily by more attractive B2C experiences.
In het kort
of B2B purchases are now made online
In het kort
of B2B buyers would like to have dedicated smartphone apps through which they can purchase
The opportunity is vast but challenges prevail – and a staggeringly high supplier switch rate speaks volumes
At the same time, those B2B organisations that advance their digital experiences, tech and tooling stand to move ahead fast and remain in front.
In het kort
of B2B businesses have switched suppliers for all purchases in the last 12 months. Last year, it was 18%.
In het kort
of firms experience frustration with online B2B buying
In het kort
of companies in the UK and US find buying online more complicated than offline
In today's challenging climate, the old rules no longer apply
And a one size fits all solution is unlikely to work!
In het kort
of companies are set to retain changes in their purchasing behavior learnt during the pandemic
In het kort
of global B2B buyers say that product customization ranked top as a purchase factor. Cost savings is far down the list.
In het kort
of B2B spend, on average, across US & UK is through Amazon Business, making it the top purchase channel
Wunderman Thompson Commerce is a global eCommerce consultancy that offers strategic clarity, tech know-how and creative inspiration to help B2B organizations deliver winning commerce capabilities across digital channels: marketplaces, online retail, D2C, and social commerce.
Speak to one of our experts to find out more information about how we can help you win online.
Vul je contactgegevens in om door te gaan. Meer informatie over de verwerking van je persoonlijke gegevens vind je in onze < a href='/privacy-policy' target='_blank'> Privacy Policy
Gerelateerde content
In de media
Our hard hitting work has sent shockwaves through the UK, want to know why?
Lees verder
Nieuws
Vaayu's automated carbon footprint calculation platform to power end-to-end measurement as part of strategic partnership
Lees artikel