Carreiras
Vem inspirar o crescimento de marcas ambiciosas com o teu talento
Junta-te a uma equipa internacional de mentes criativas na Wunderman Thompson Portugal. Encorajamos-te a arriscar e a ultrapassar fronteiras para te ajudar a ti e à tua equipa a crescer. Como parte do Grupo WPP, estamos empenhados no bem-estar dos nossos colaboradores, no crescimento da carreira e no work-life balance, razão pela qual temos uma estreita rede de confiança de WPP Mental Health Allies.
A Wunderman Thompson é uma empresa com Igualdade de Oportunidades que abraça a diversidade – acreditamos que as nossas melhores ideias vêm de pessoas com origens, culturas e experiências variadas. Na nossa luta global pela representação, temos orgulho em dizer que alcançámos a igualdade de género em posições de liderança.
Razões para te juntares à Wunderman Thompson
Na Wunderman Thompson, tu és a nossa principal prioridade. Concebemos cuidadosamente os nossos benefícios para melhorar a tua saúde e bem-estar.
Parece-te uma empresa para a qual gostarías de trabalhar? Então, adoraríamos conhecer-te.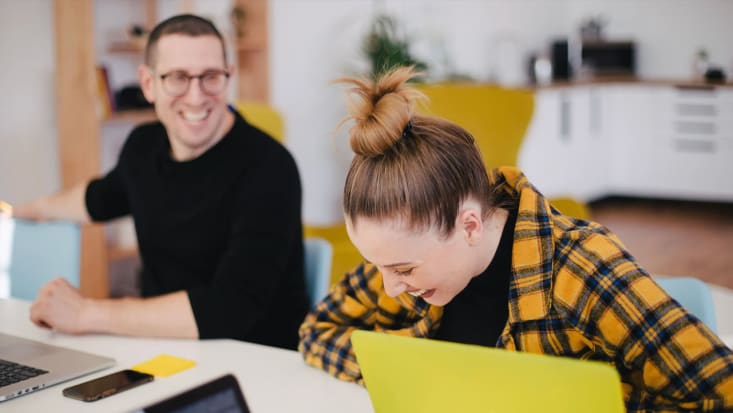 Benefícios
Salário competitivo e oportunidades para o crescimento e desenvolvimento da carreira
Subsídio de refeição
Seguro de saúde com cobertura dentária e oftalmológica para empregados e familiares
Seguro de vida
Plano de Benefícios Flex
Desenvolvimento de Carreira
Subsídio anual para formação externa
Acesso ilimitado a cursos de formação exclusivos
Oportunidade de trabalhar em campanhas para várias marcas inspiradoras
Visibilidade através de projetos à escala da agência e oportunidades de colaboração com diferentes equipas a nível nacional e internacional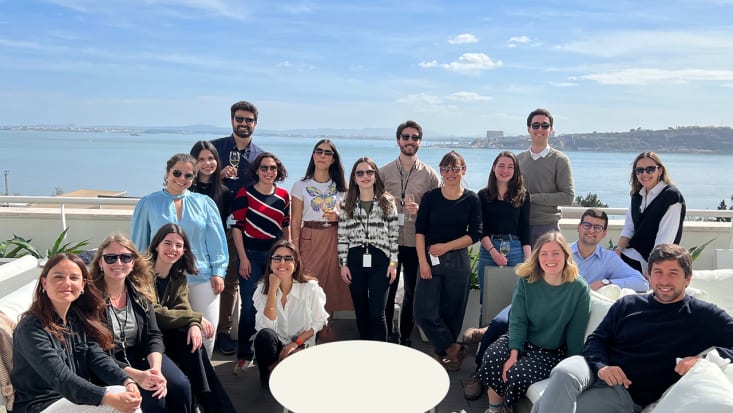 Work-Life Balance
Trabalho híbrido
Acesso a descontos exclusivos para funcionários
Ambiente de trabalho dinâmico onde a aprendizagem é constante
Espaços inspiradores para trabalhar, recarregar energias e colaborar com os colegas de trabalho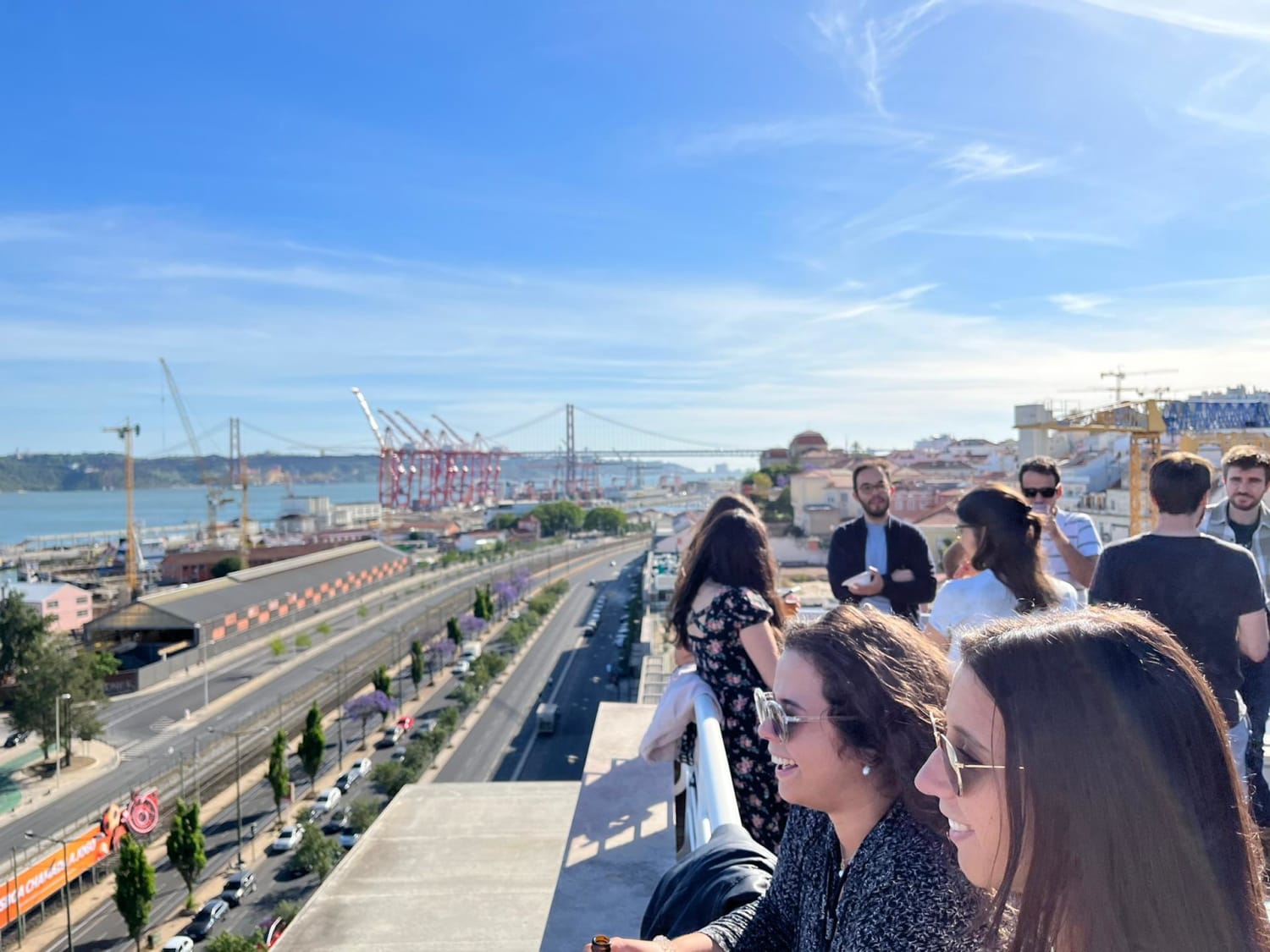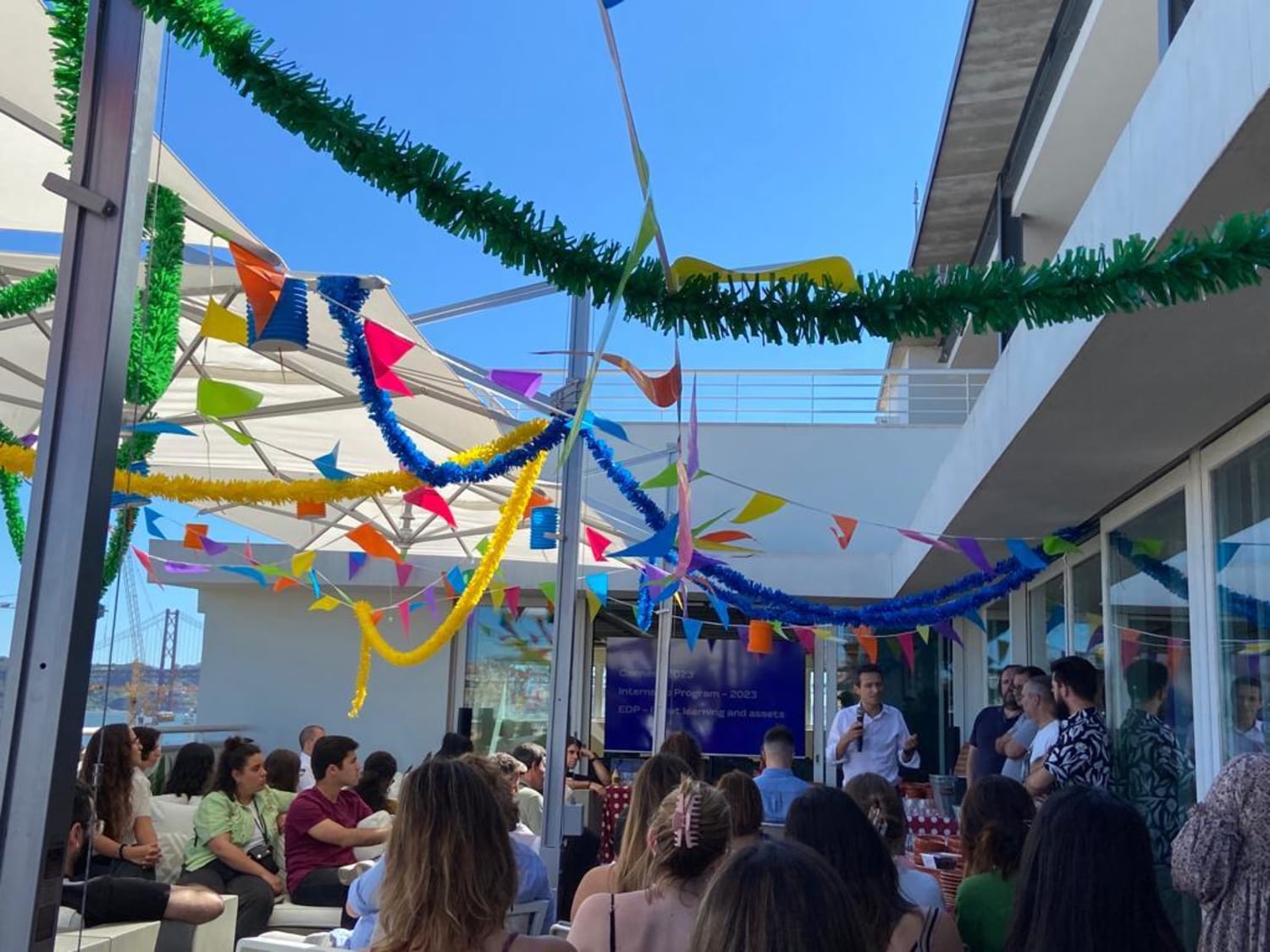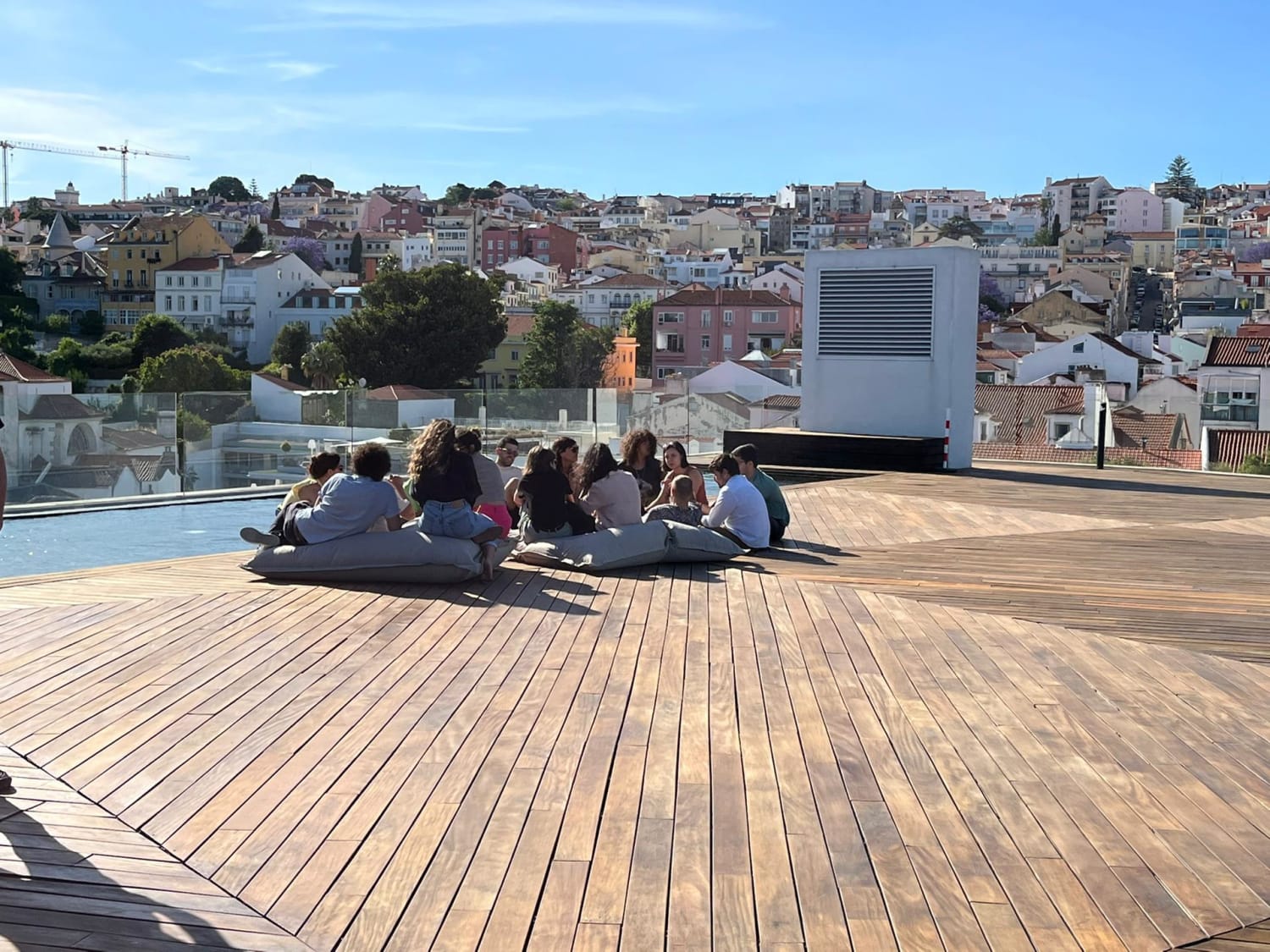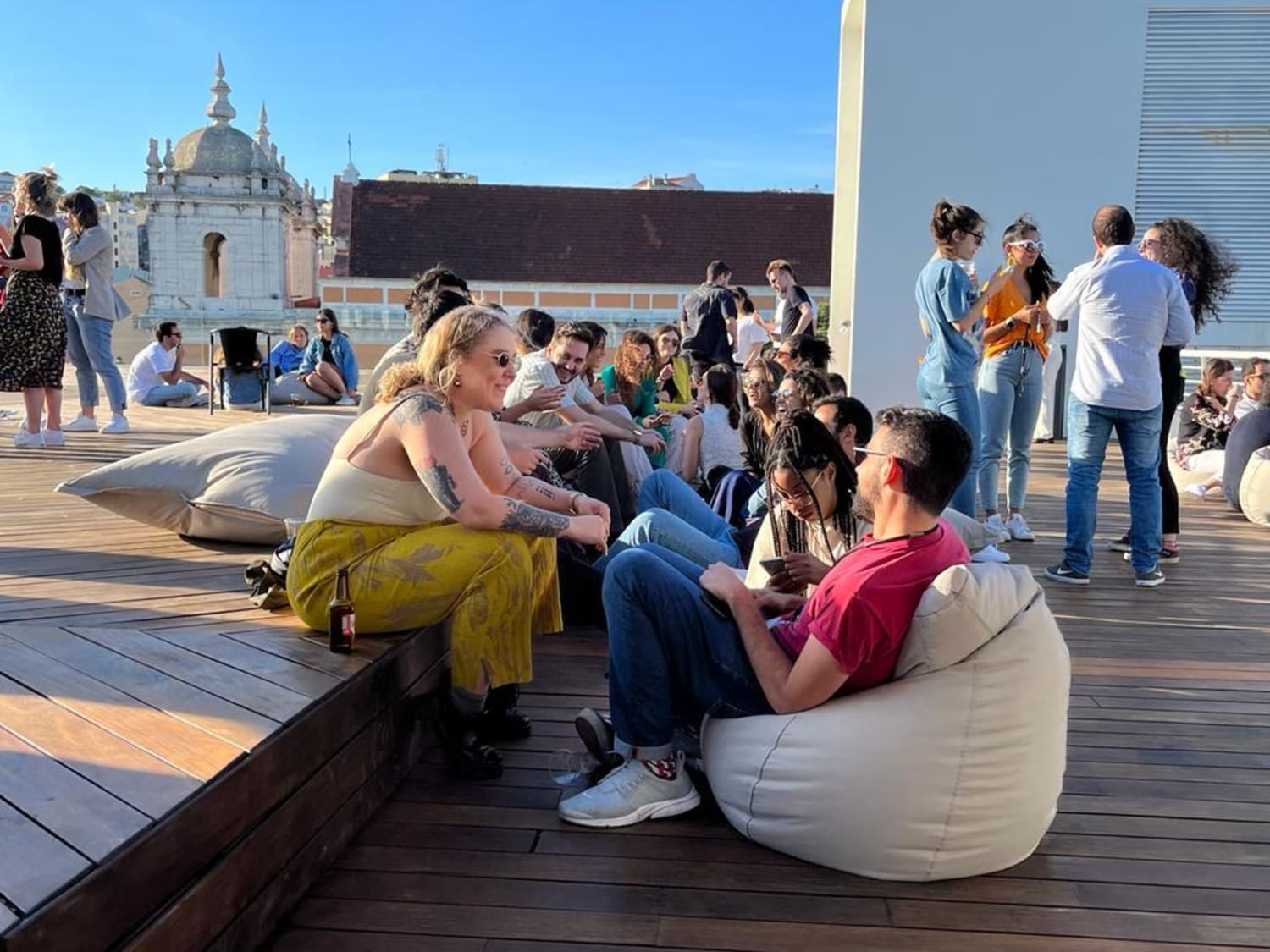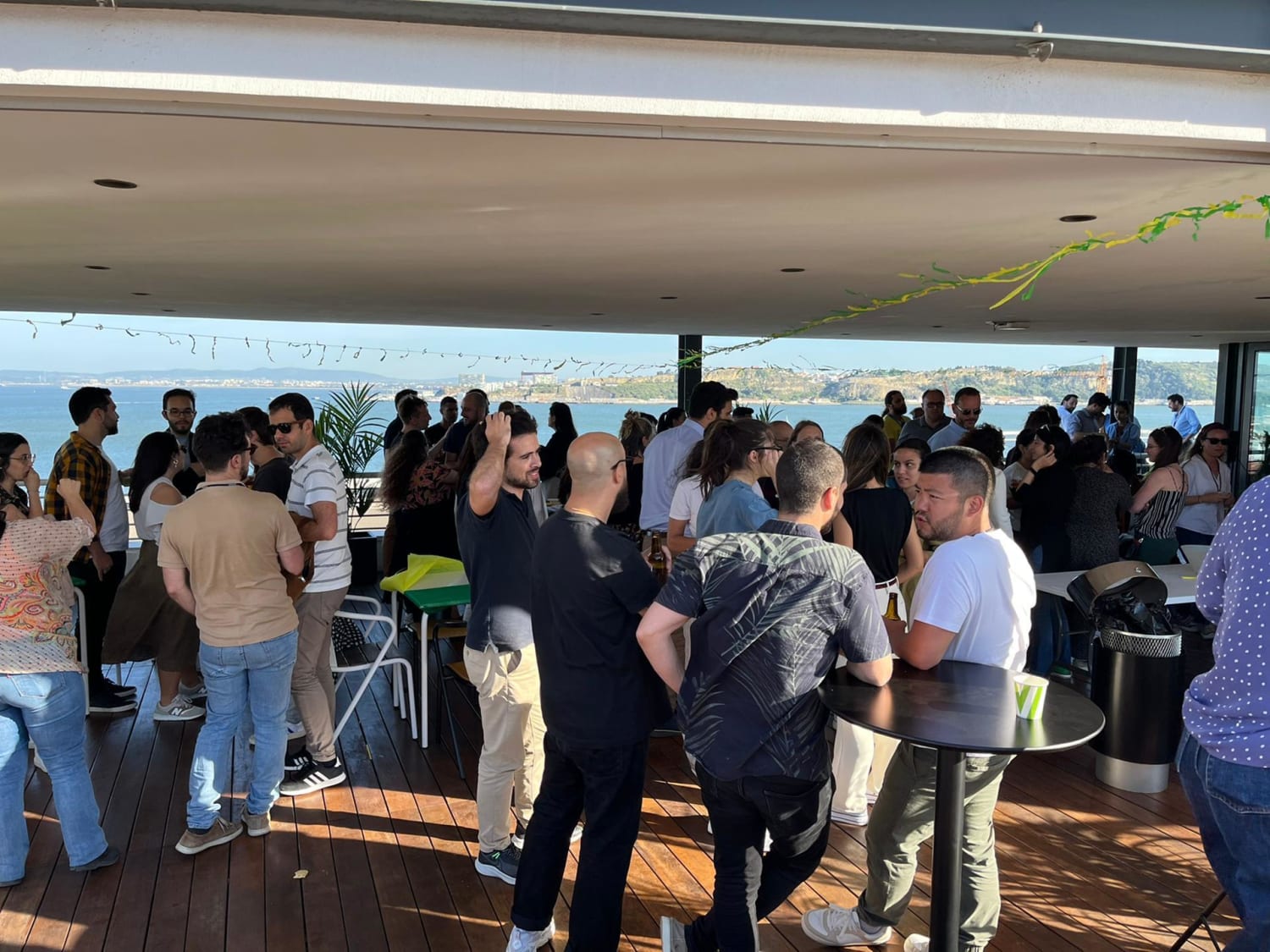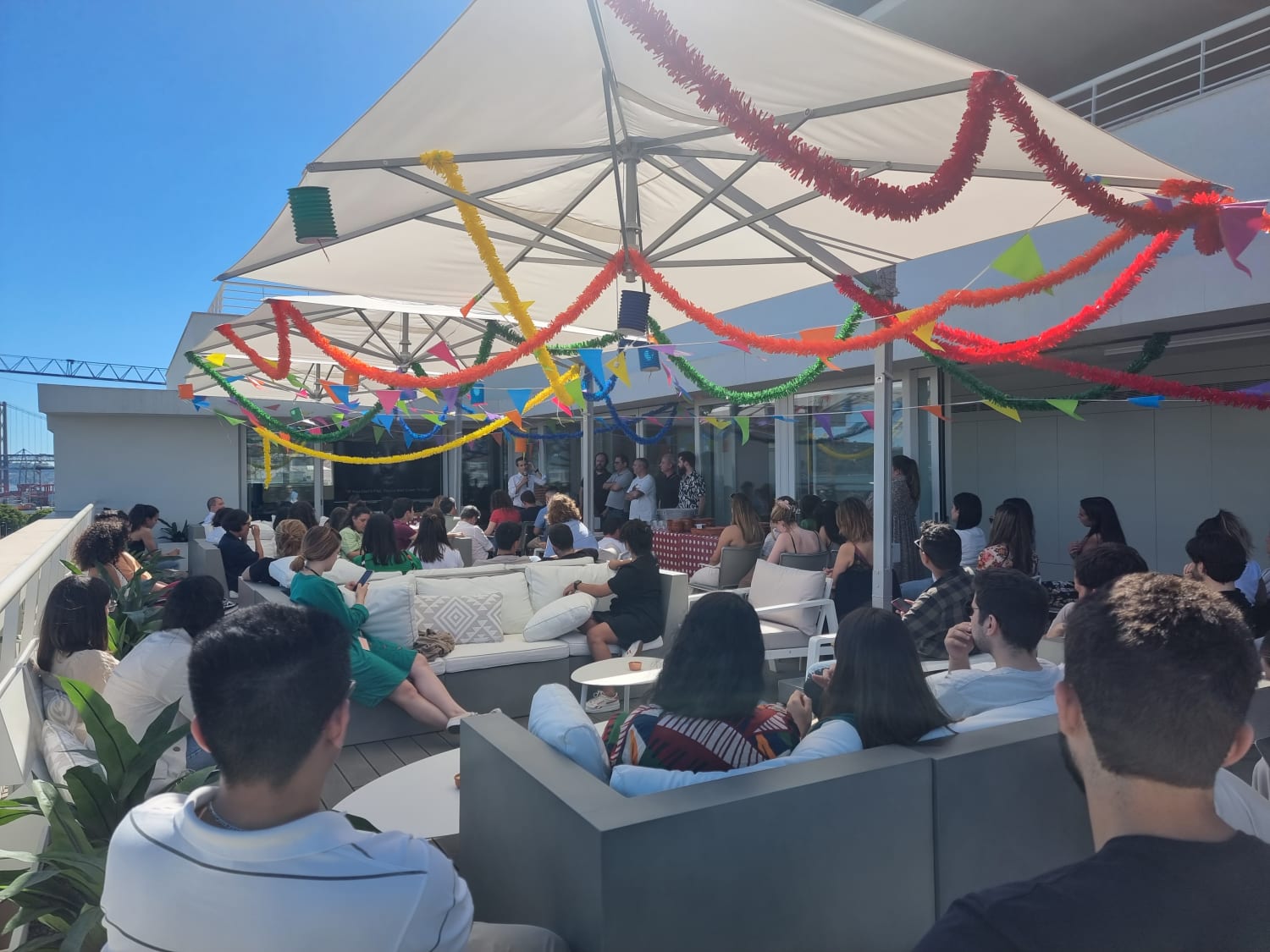 Criatividade com Coragem
Desafiamos as convenções em todos os aspetos do nosso trabalho. A criatividade descreve como agimos, não o departamento em que estamos inseridos.
Escutar
Ouvimos mais do que falamos. Vemos a conversa como uma oportunidade para descobrir e compreender.
Juntos nos Desafios
Estamos no nosso melhor quando trabalhamos em conjunto, com os nossos clientes, colegas e os nossos parceiros. Todos ganhamos quando a equipa prospera.
Positividade
Procuramos soluções onde vemos problemas e encontramos um caminho a seguir. Trazemos paixão e positividade para as situações com que nos deparamos.
At a Glance
Prémio para empresas focadas no bem estar dos seus colaboradores
At a Glance
Top 10 Networks Promoting Good
Wunderman Thompson classificado como uma das 10 agências de maior sucesso na promoção do bem em The Good Report 2021.
At a Glance
Integrated Marketing Agency of 2021
Vencedor de ouro na categoria de Prémios da Agência de Campanha do Ano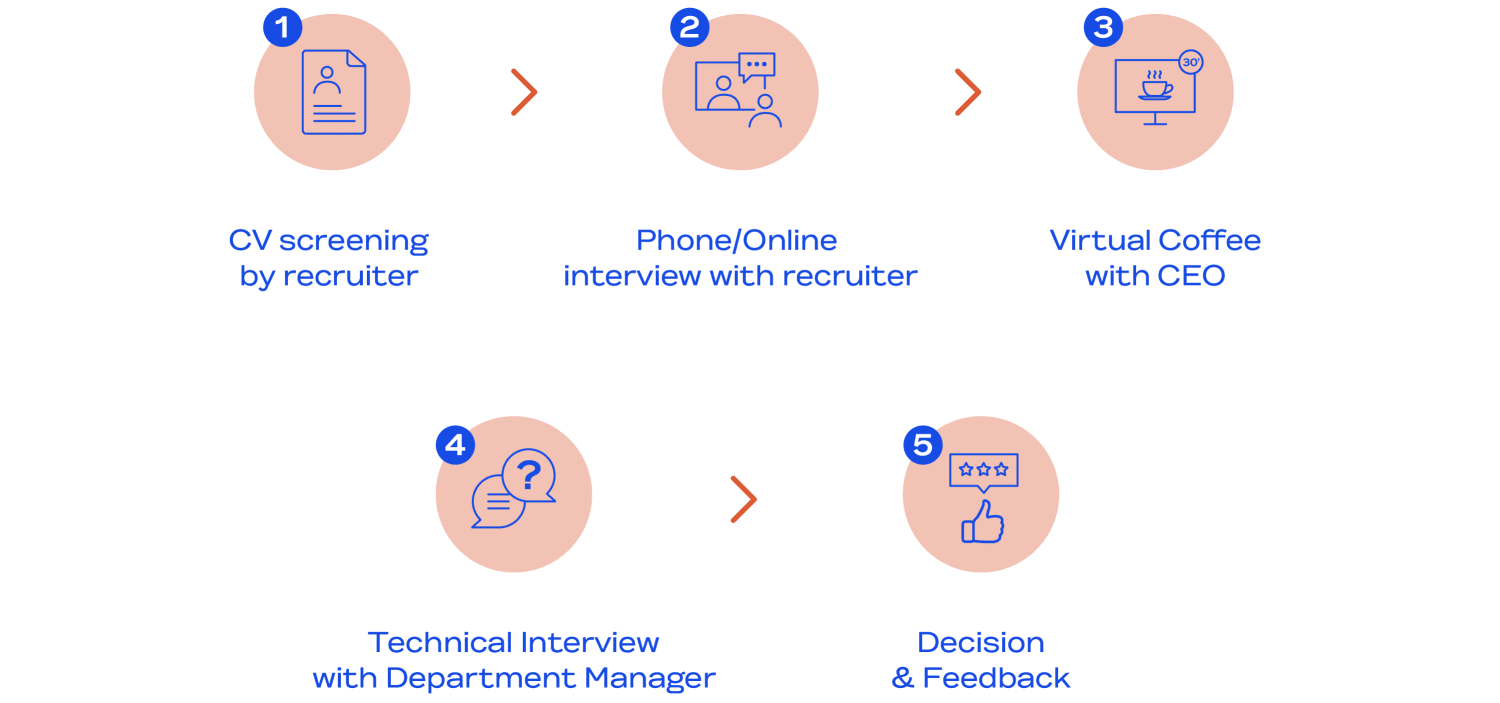 FAQs
Sim, podes! No entanto, só processaremos a tua candidatura para uma vaga de cada vez. Fala com o recrutador e menciona qual é a tua primeira e segunda preferência. Se a primeira preferência não resultar, podemos considerar-te para a segunda preferência (sujeito a requisitos e necessidades comerciais).
Dedica algum tempo a aprender mais sobre a Wunderman Thompson, acedendo o nosso website e às nossas redes sociais. Isto irá ajudar-te a pensar sobre quaisquer perguntas que gostarias que respondêssemos. Familiariza-te com os requisitos e descrições da vaga em questão. Quais são as tuas competências, experiências, paixões e ambições que podes trazer para a mesa para ser bem-sucedido nesta função?
Pode variar entre 1 e 2 semanas. Tentamos sempre dar feedback o mais cedo possível. No entanto, se precisares desta informação com mais antecedência, a melhor maneira é contactar diretamente o recrutador para pedir atualizações acerca do processo.
Pode acontecer que o processo de recrutamento para uma função específica não se revele bem-sucedido. No entanto, manteremos o teu CV em arquivo e se aparecer uma nova vaga em que acreditamos que poderás ser uma boa combinação, entraremos em contato
Além disso, sente-te à vontade para pedir ao recrutador um feedback específico sobre a tua candidatura e as razões pelas quais poderás não ter sido bem-sucedido desta vez. Investe tempo em desenvolver novas competências e ganhar experiência antes de te candidatares novamente à mesma posição. Segue-nos no LinkedIn para te manteres atualizado acerca das nossas posições abertas.
Como organização global, estamos habituados a ajudar as pessoas a mover-se através das nossas localizações em todo o mundo. Compreendemos que pode ser um grande desafio instalares-te num novo país, quer te estejas a mudar sozinho ou com a família, por isso, se for necessária a tua relocação, o nosso objetivo será facilitá-la ao máximo. Faremos o nosso melhor para te apoiar e assegurar uma transição bem-sucedida.
Temos o maior centro de excelência de e-commerce da Europa, que combina algumas das melhores tecnologias e trabalha em coordenação com os nossos clientes líderes mundiais e da EMEA. Conhece aqui as vagas disponíveis.
Please provide your contact information to continue. Detailed information on the processing of your personal data can be found in our Privacy Policy. (in particular the "How Do We Use It?" Section).