The secret of successful ABM
Inspired B2B: It's more about people than process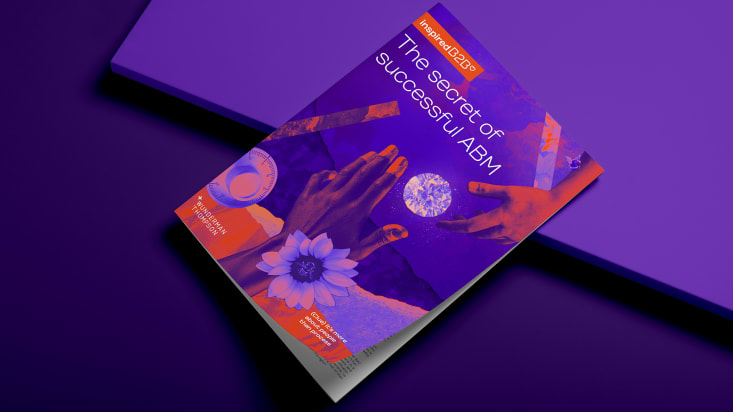 It's not Accounts that buy from companies, it's People. Business leaders who need to feel comfortable about the decisions they make, who have professional and personal ambitions, who seek respect, who want to trust and be trusted, and expect consistently positive interactions throughout the sales experience. We look closer at the disparate needs shown by buying groups and their influencers, and how that can help you to unlock the true potential of Account Based Marketing.
See B2B differently
The Secret of Successful ABM
It's more about people than process

66% of B2B buyers are more like to buy from a brand that inspires them.
---
Wunderman Thompson
B2B Future Shopper Report 2023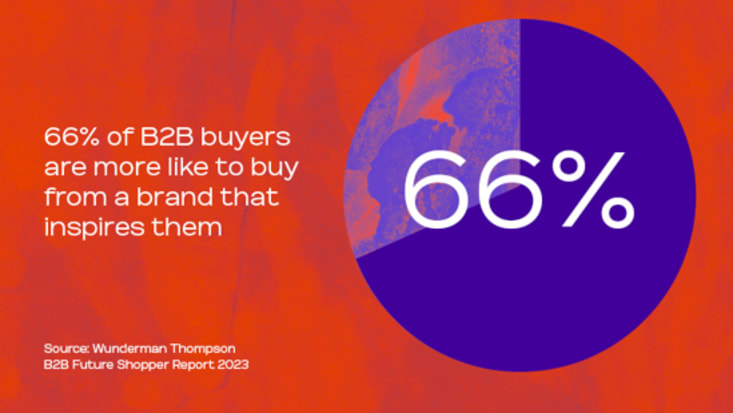 Account Based Marketing helps you build a collective intelligence about clients and prospective clients that is shared between marketing and sales teams, helping sales teams position products and services in ways that lean into emotional triggers and functional reasons to buy. 66% of B2B respondents to a recent global Wunderman Thompson survey confirm that B2B buying is not purely transactional. They say they're more likely to buy from a supplier that inspires them, and service is paramount. Inspiration is driven by several factors but is inextricably linked to igniting an emotional response that drives decision-making.
At a Glance
B2B customers aren't robots
They're you igniting an emotional response drives business decision-making.
At a Glance
Learning from luxury brands creates hyper-targeted marketing for a single account.
At a Glance
Exploit emotional and rational data
Use tech to operate at the intersection of marketing and selling.
The Secret of Successful ABM
It's more about people than process
Find inspiration today

Introducing Inspired B2B Assessment Score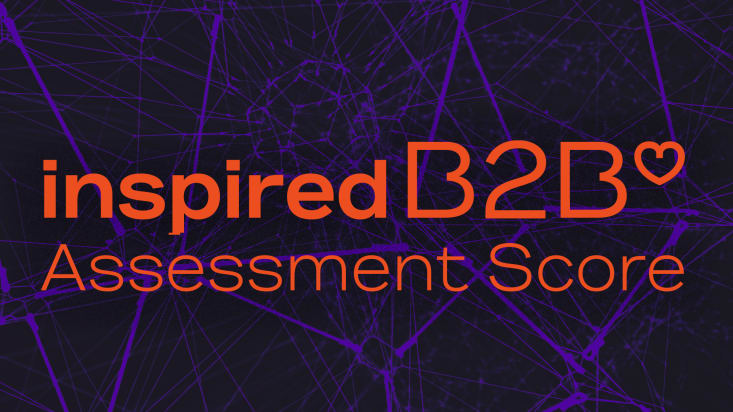 To help B2B marketers evaluate their current strategic and operational status, Wunderman Thompson has developed the Inspired B2B Assessment Score. This simple tool helps clients identify areas for improvement and create winning strategies that drive growth and nurture passionate brand fans.
Introducing Loom

Loom is our content intelligence solution that uses unified audience, content, and performance data to answer critical questions that will sharpen your content planning and strategy. Gain meaningful insights into content performance and engagement among decision-makers and influencers in B2B and consumer target audiences.

James is the EMEA B2B Lead. He has a real passion for creating disruptive ideas in B2B, from digital and content to tech and advertising that break away from the norm, giving him a well-rounded and integrated viewpoint.
Connect
Bill is the North America B2B Lead. An integrated marketing executive with a wealth of experience and knowledge in B2B from digital demand generation and ABM to customer relationship management, Bill is a true master of his craft, with a passion for using his skills to help brands thrive.
Connect
Please provide your contact information to continue.
Related Content
Insight
Inspired B2B: How to confront your three biggest challenges head-on
Read Article